Eloise and Will's Rushton Hall winter wedding
Picture the scene……there were chunky knits, piggy-back cuddles, the most beautiful engagement ring sparkle and lots and lots of giggles. And that was just the pre-wedding shoot!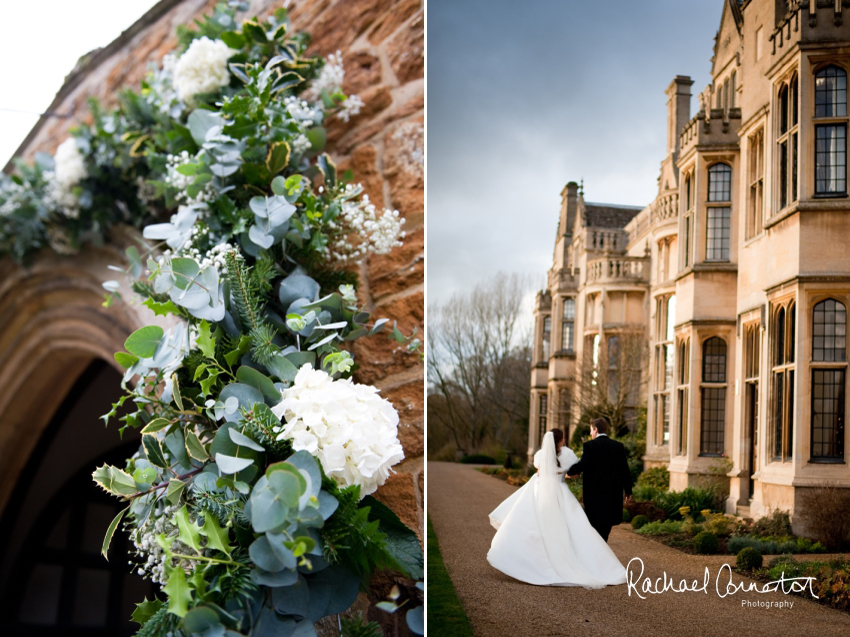 As Eloise and Will's big day at the beautiful Rushton Hall got closer I can remember feeling a lot like a little one at Christmas – full of anticipation, excitement and a sprinkle of giddiness – this was going to be one very special winter wedding.
As I climbed the pretty stairs to the bridal suite at Rushton Hall, where Eloise was getting ready, I could hear the chatter of lots of excited girls and, as I walked through the door, I don't think Eloise's smile could have been any brighter. I love being with the girls as part of the getting ready stage – the excitement in the air is electric and this is often the point where I meet lots of the important members of the family that I've heard so much about and, if I'm lucky, an adorable flower girl or two!
The flowergirl in question was an important one as, not only was she super cute (and provided me with lots of picture-perfect moment to capture), but she's also the eldest daughter of one of our lovely previous brides and grooms. It was really special to meet the two new additions and also to see Mummy and Daddy again too.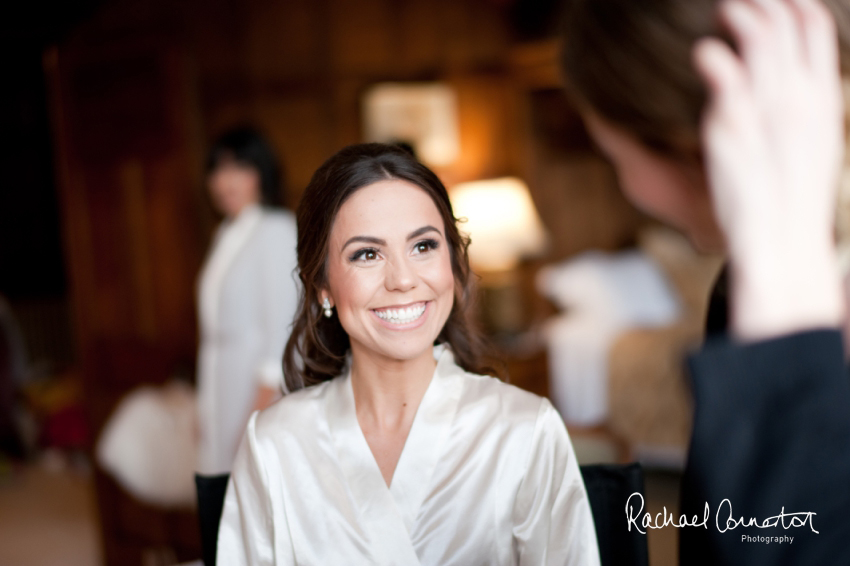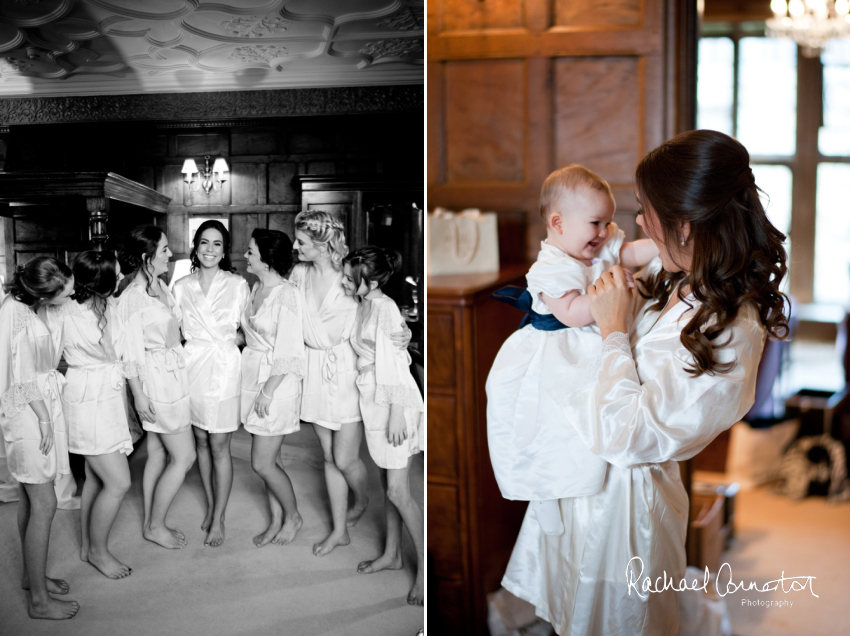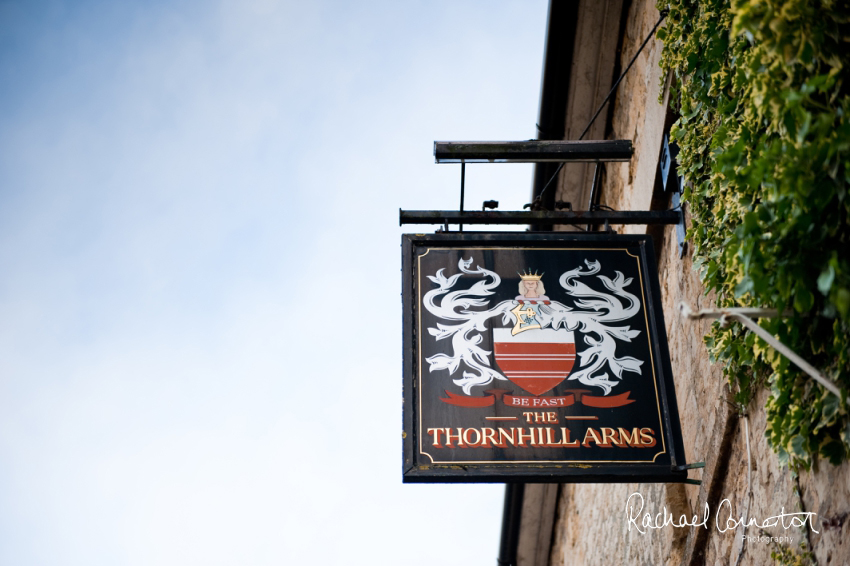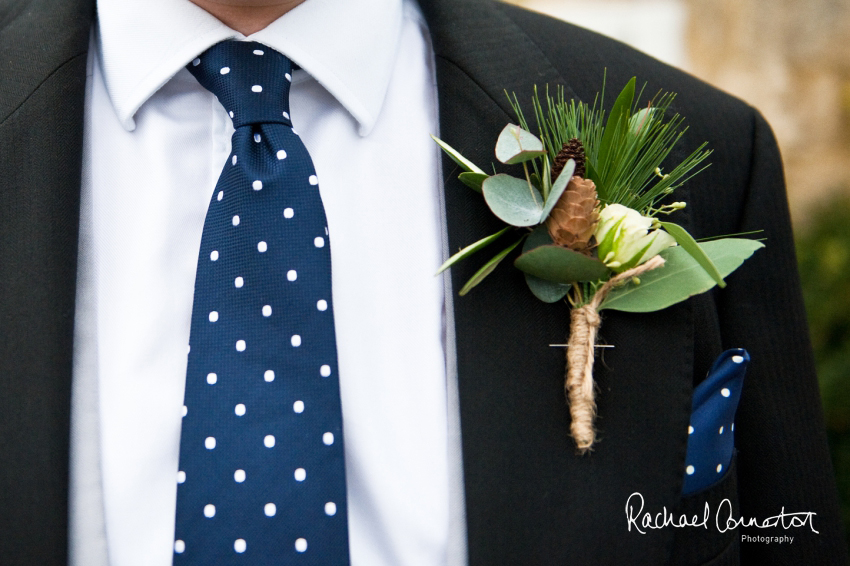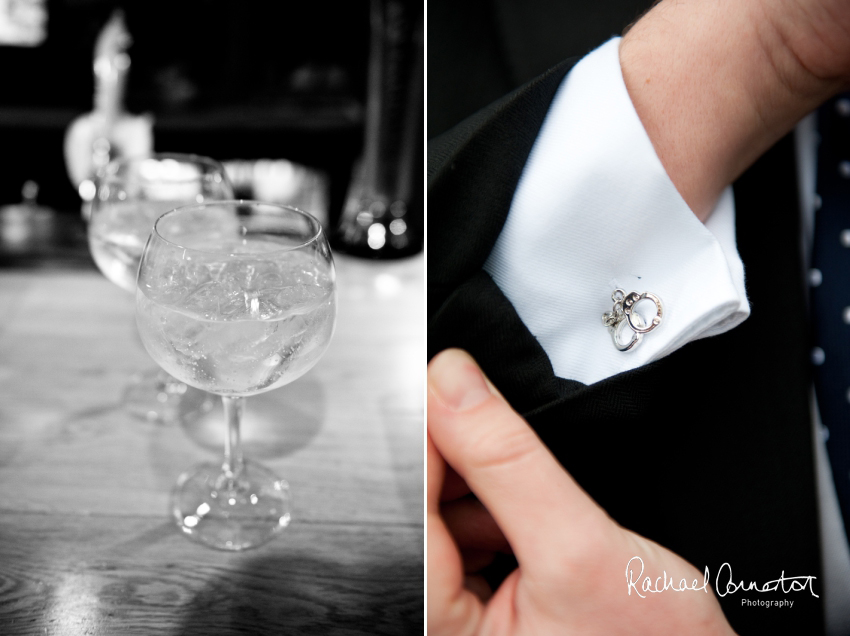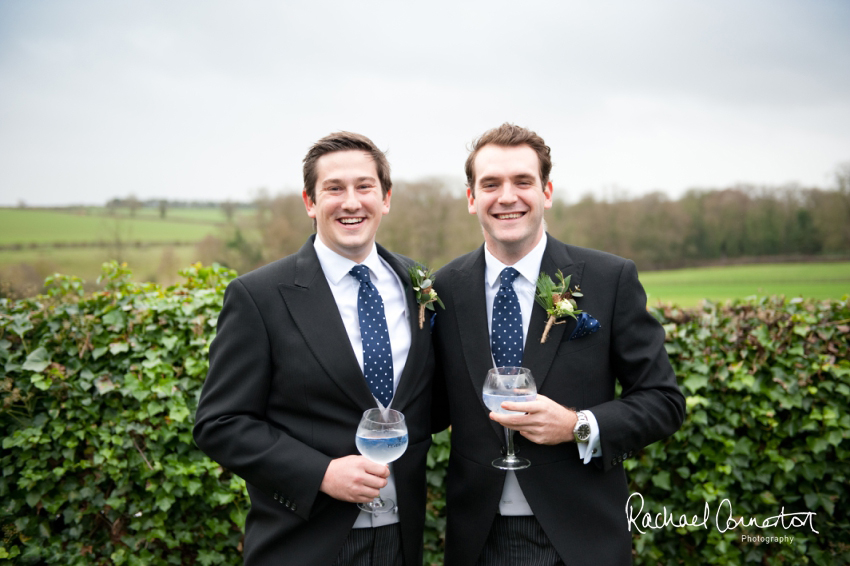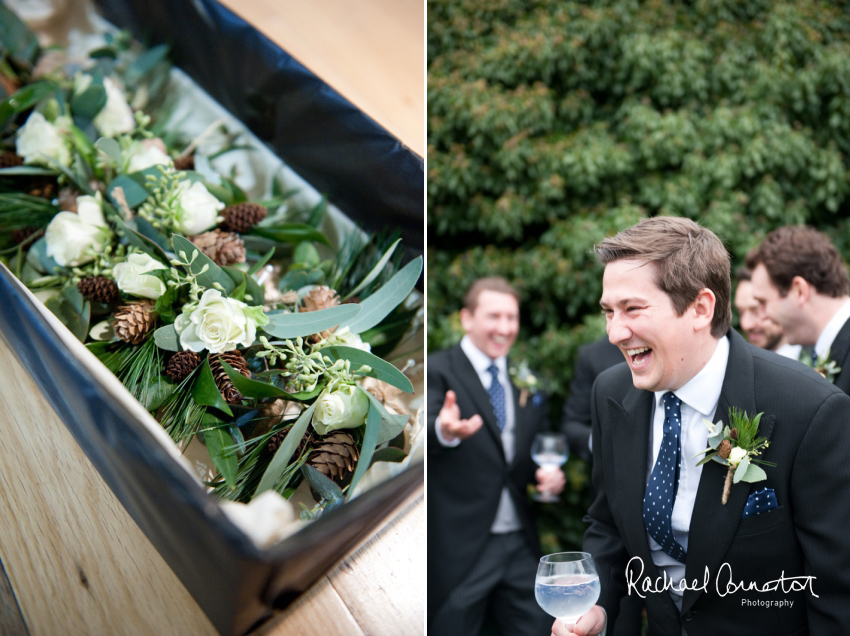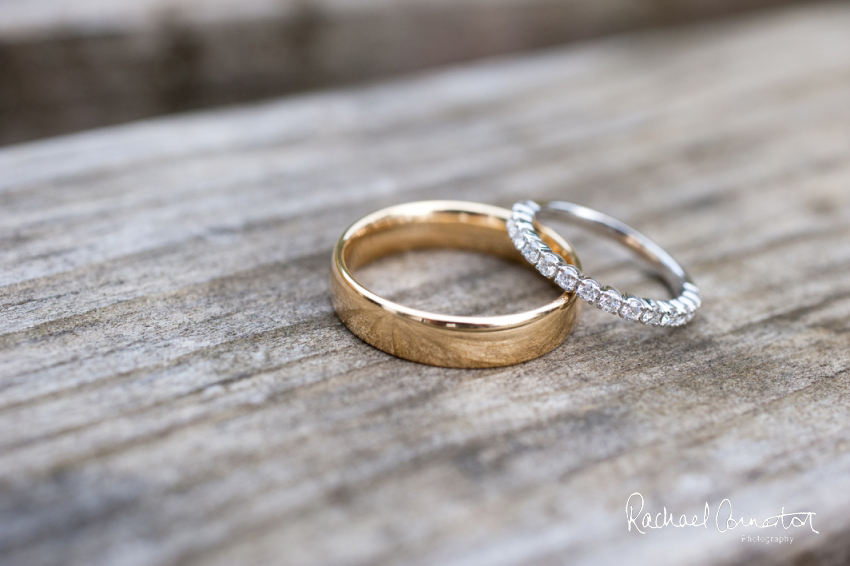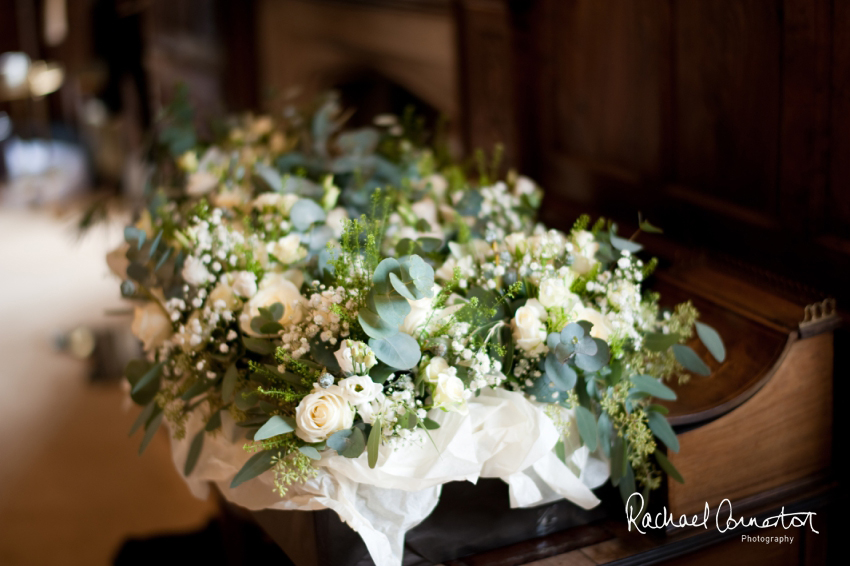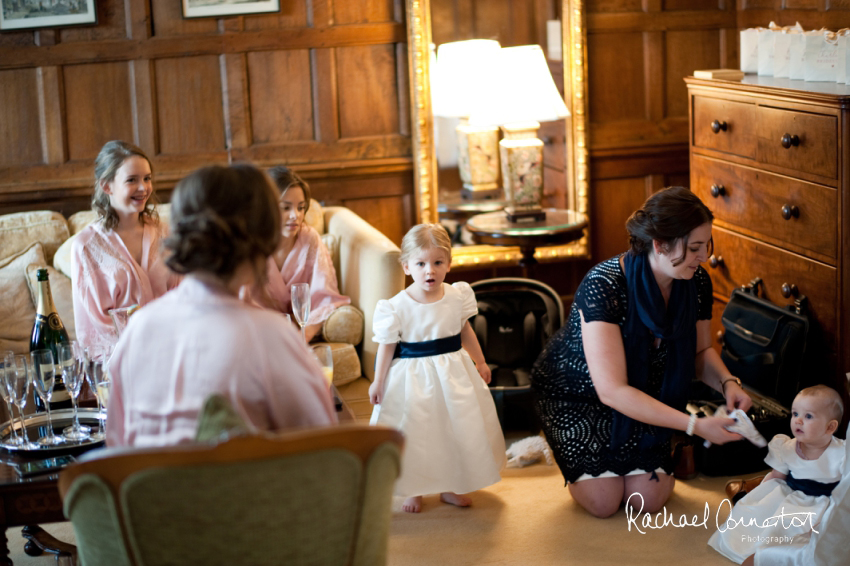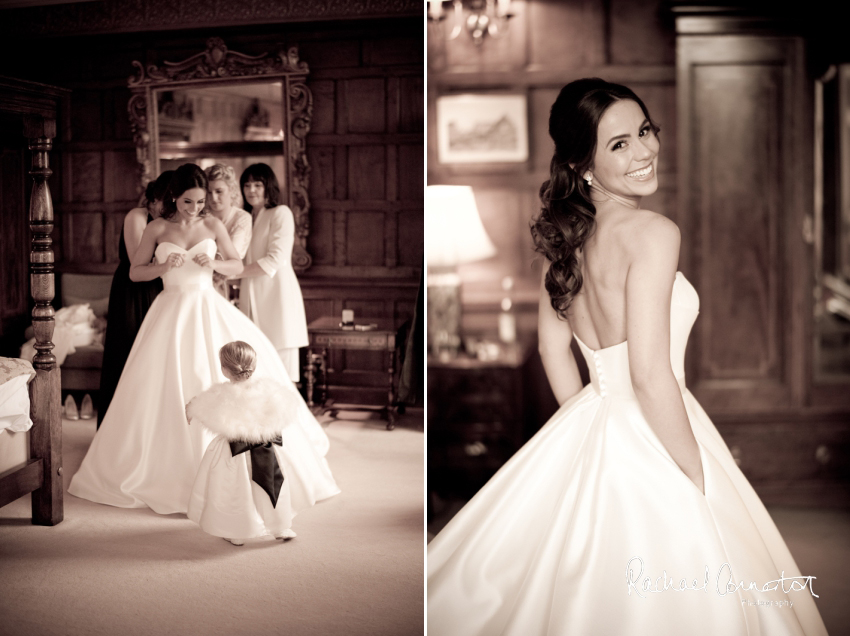 I loved being able to capture the obvious closeness between Eloise and her immediate family and, of course, the gorgeous moment when Dad saw his daughter in that beautiful gown for the first time. The point when Eloise presented him with a monogrammed handkerchief just completely melted my heart.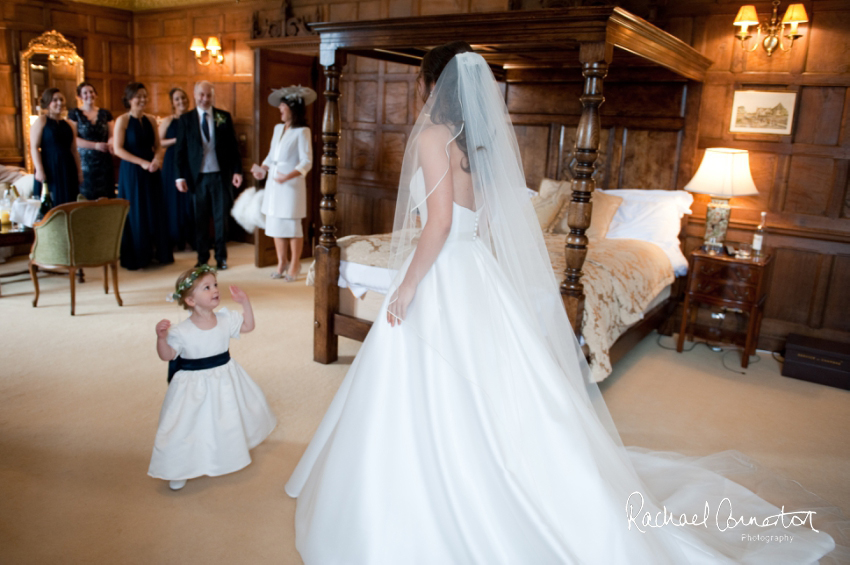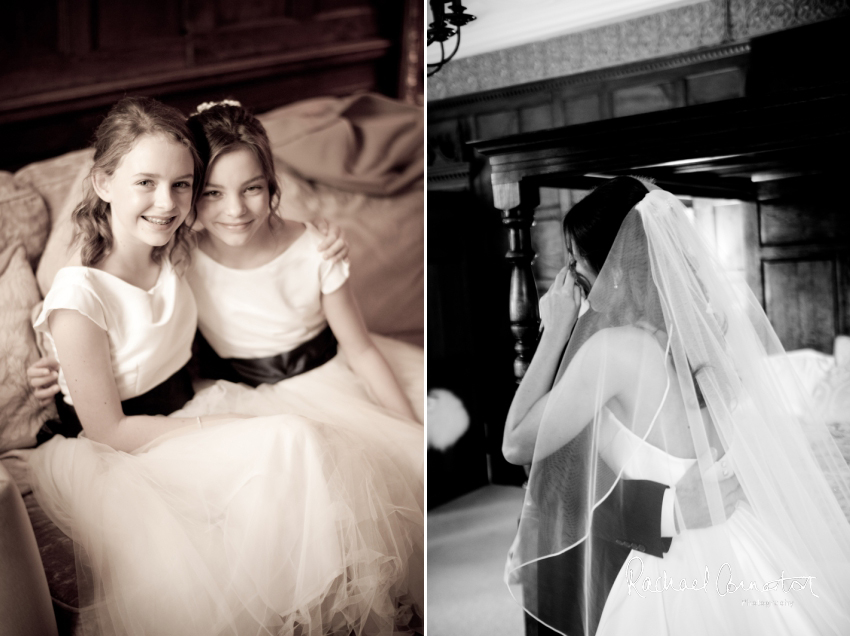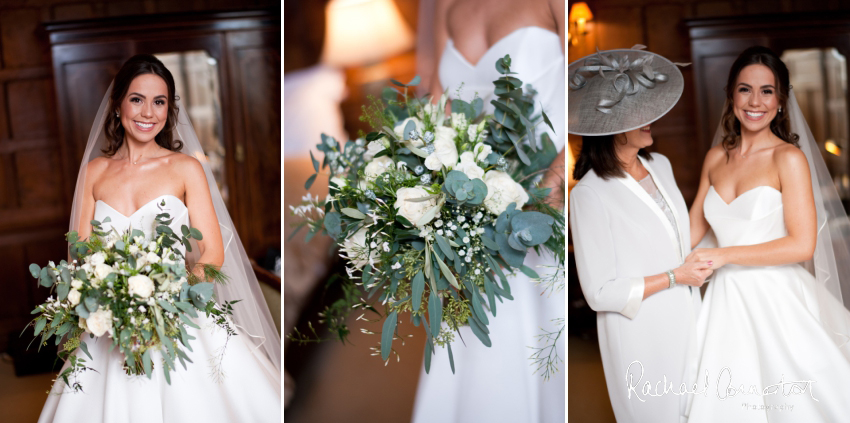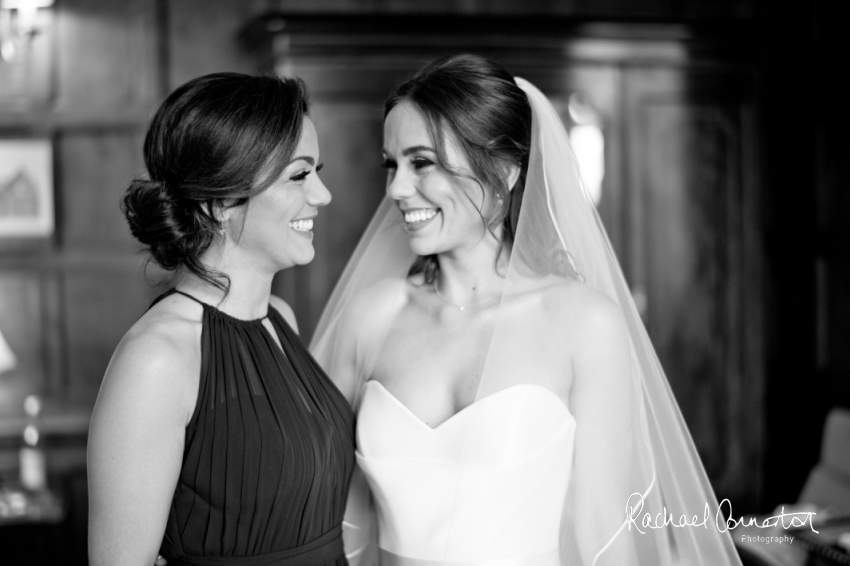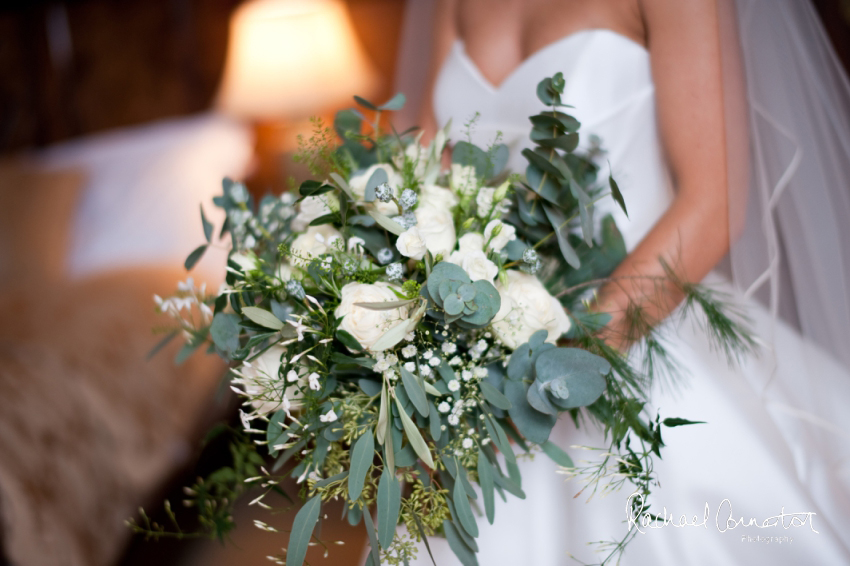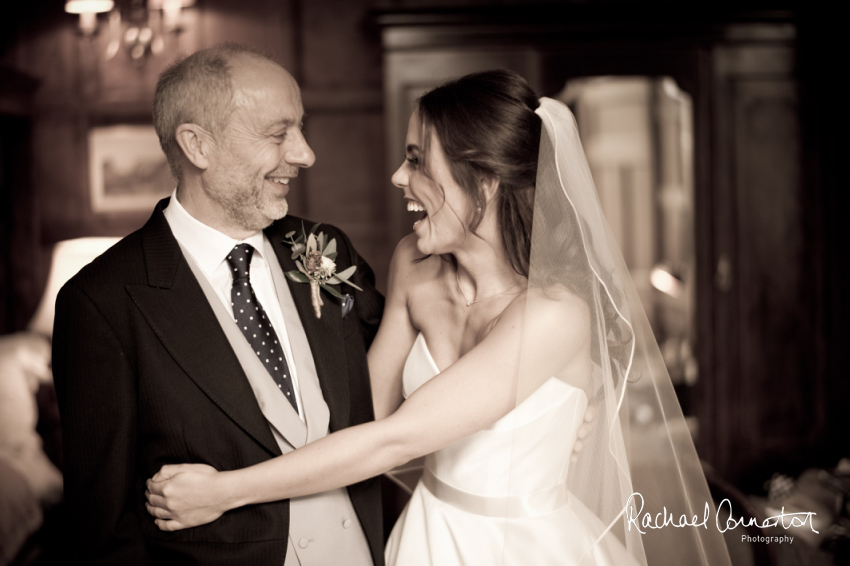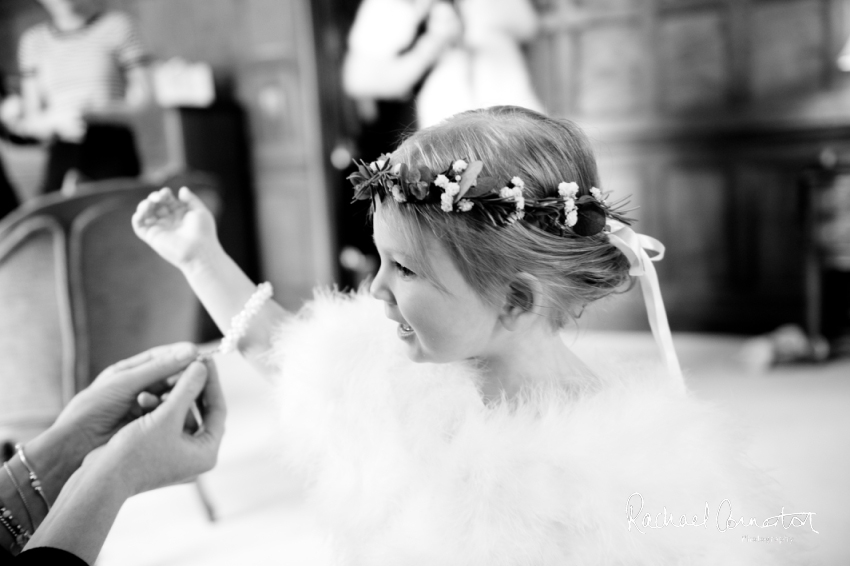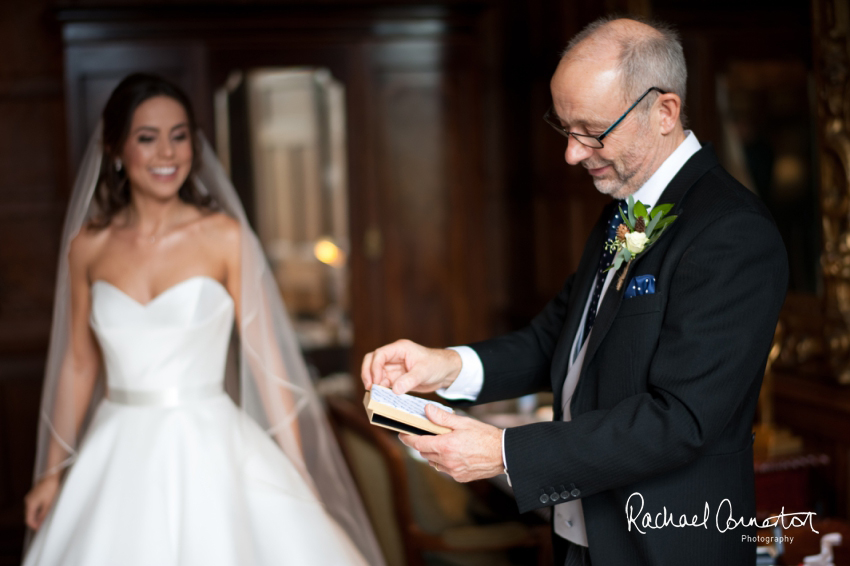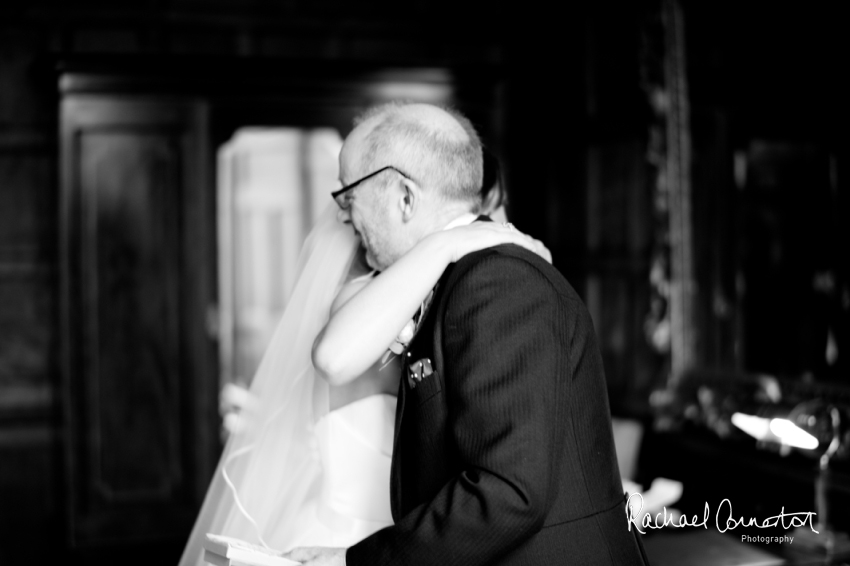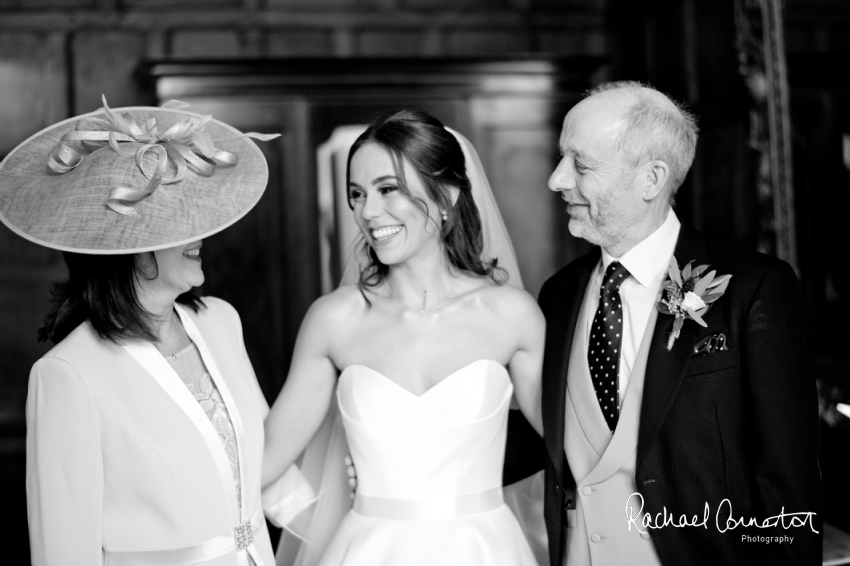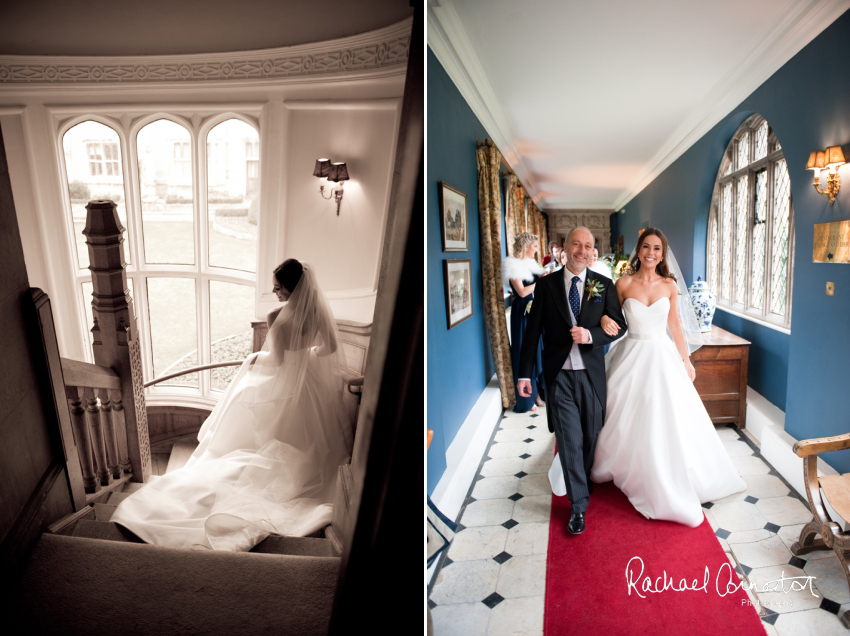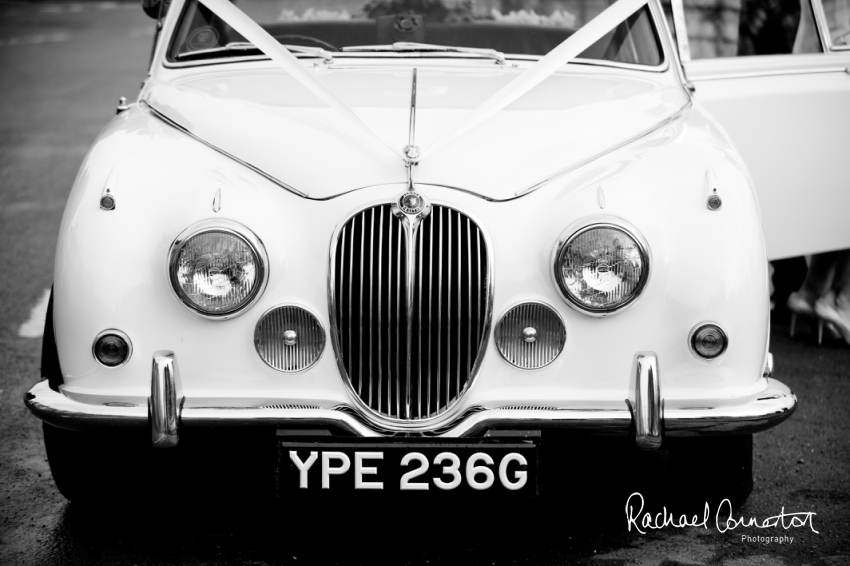 Another favourite moment for me is when I shoot the bride with all her tribe and, for the first time, it's so clear to see just how much time and love has gone into creating that beautifully coherent look. This time was no exception with those gorgeous fur stoles and navy dresses against the soft green of the foliage. It gave away a hint of the stunning styling that was to come and I couldn't wait to shoot the living daylights out of all those exquisite details!
And all the while, of course, Ian was with the boys, discussing cufflinks, gin and shooting all those brilliant pre-ceremony moments. We then met at church for the most relaxed, humour-filled ceremony, which perfectly mirrored Eloise and Will's personalities.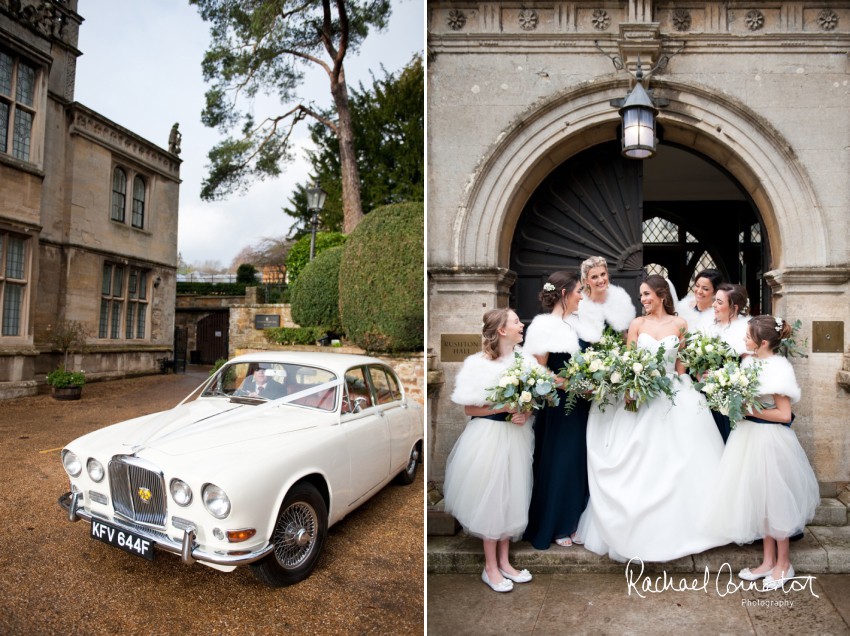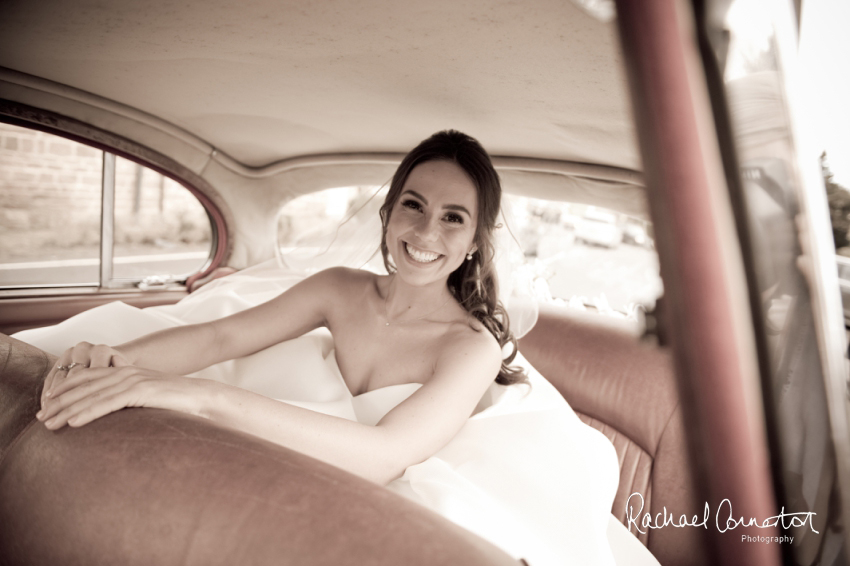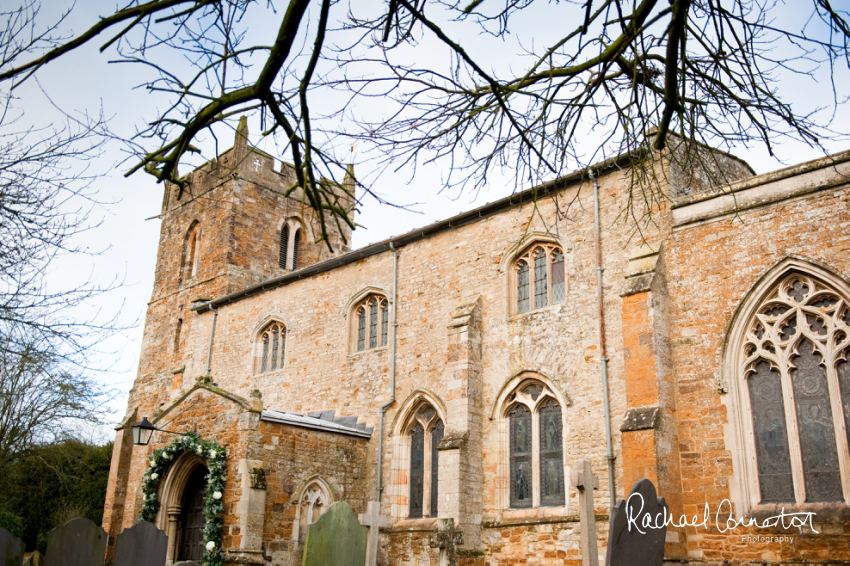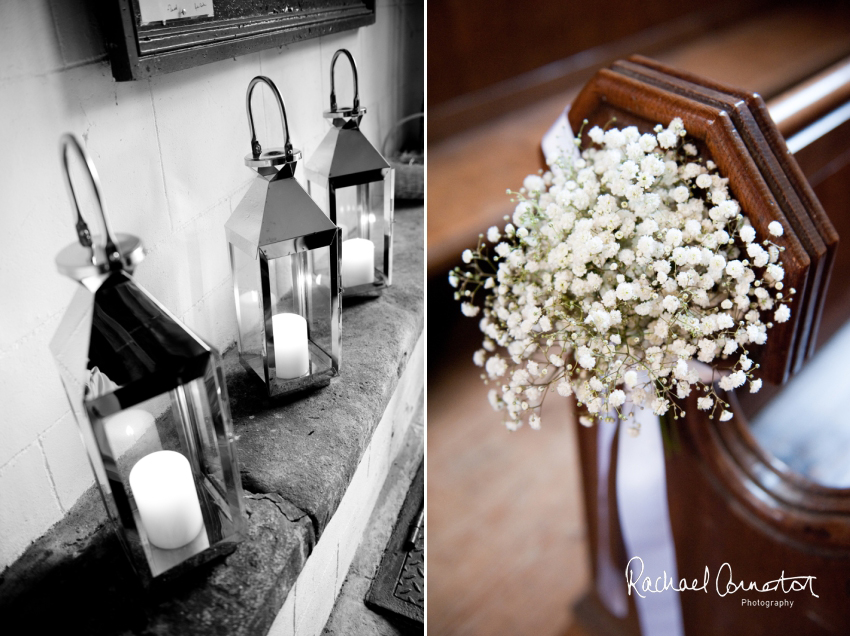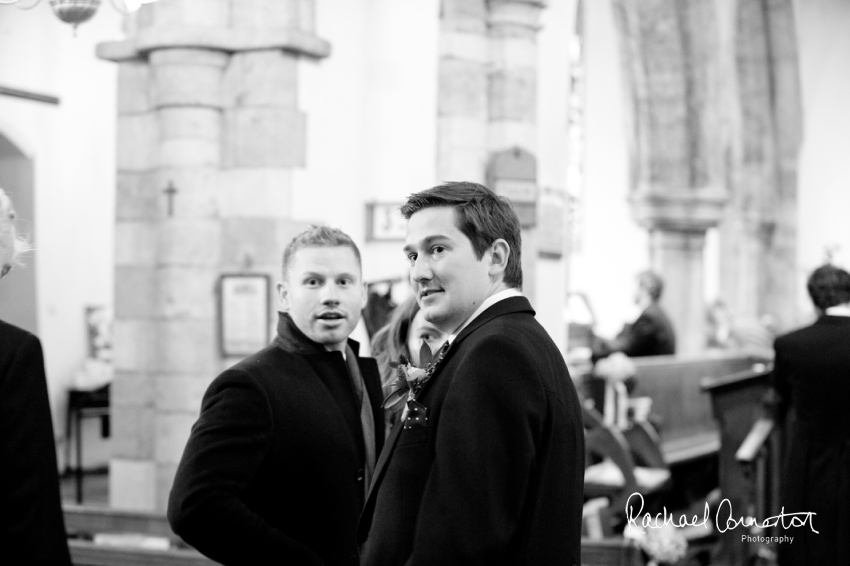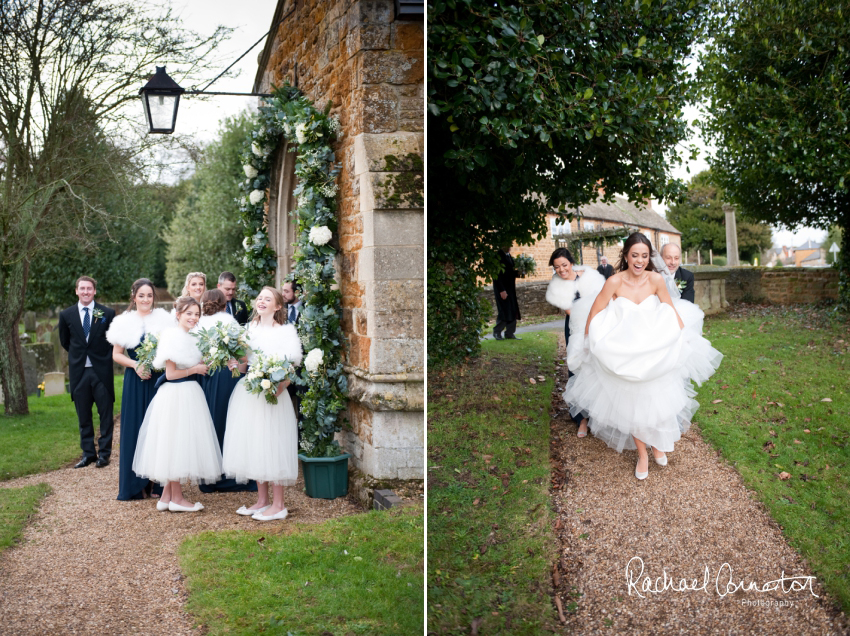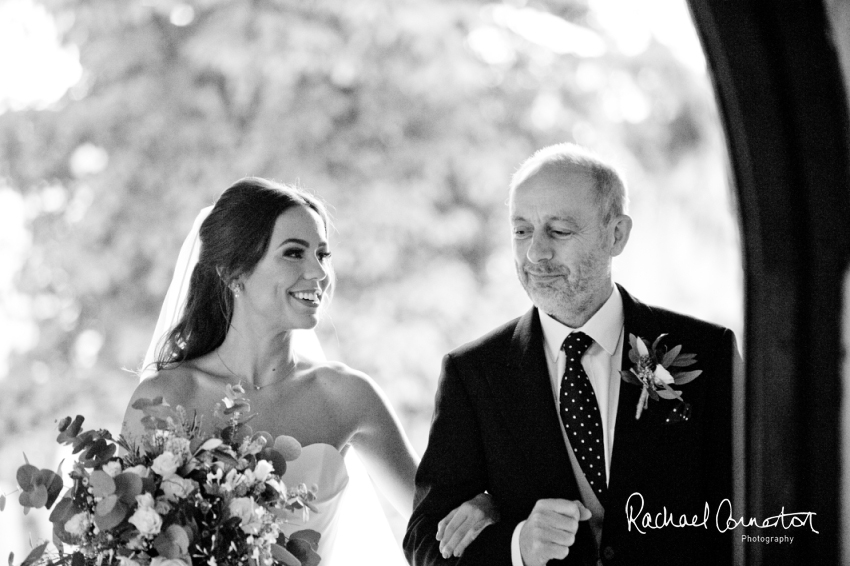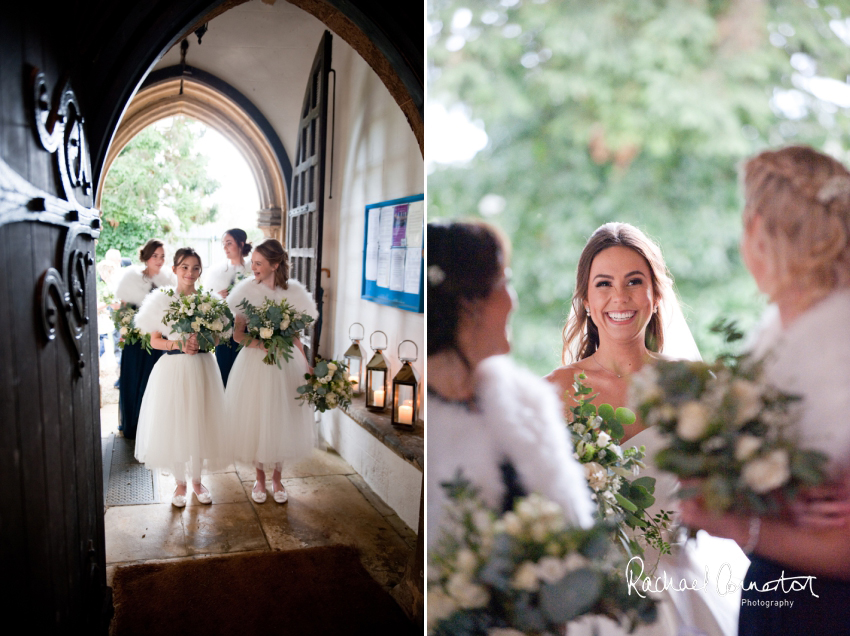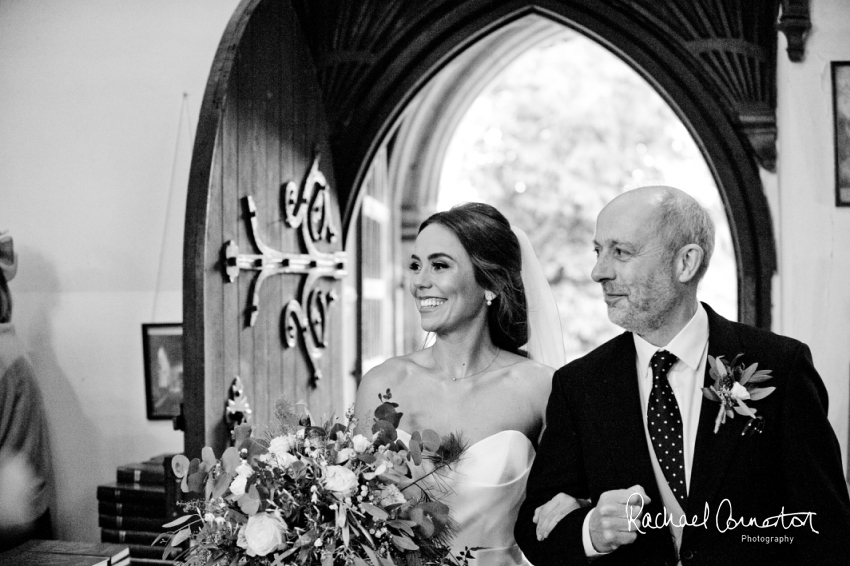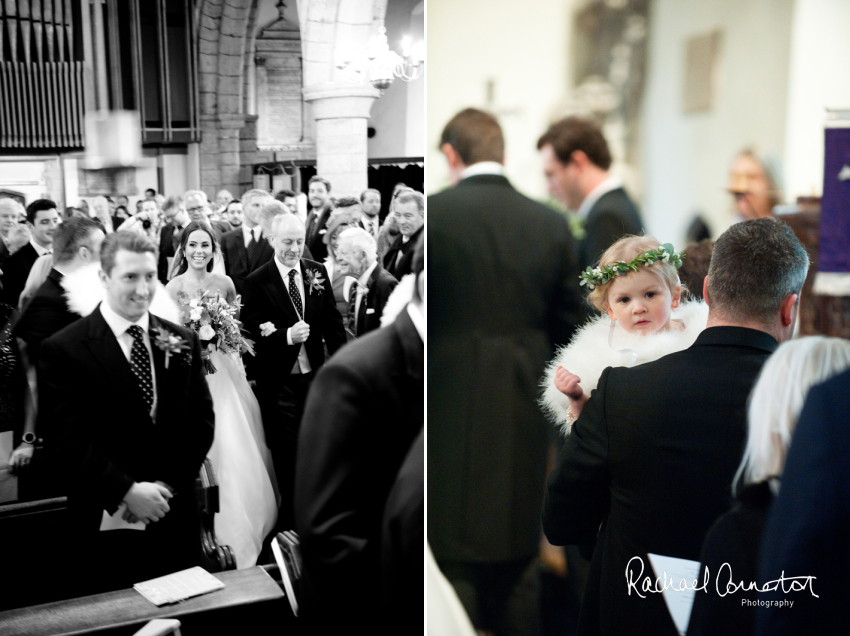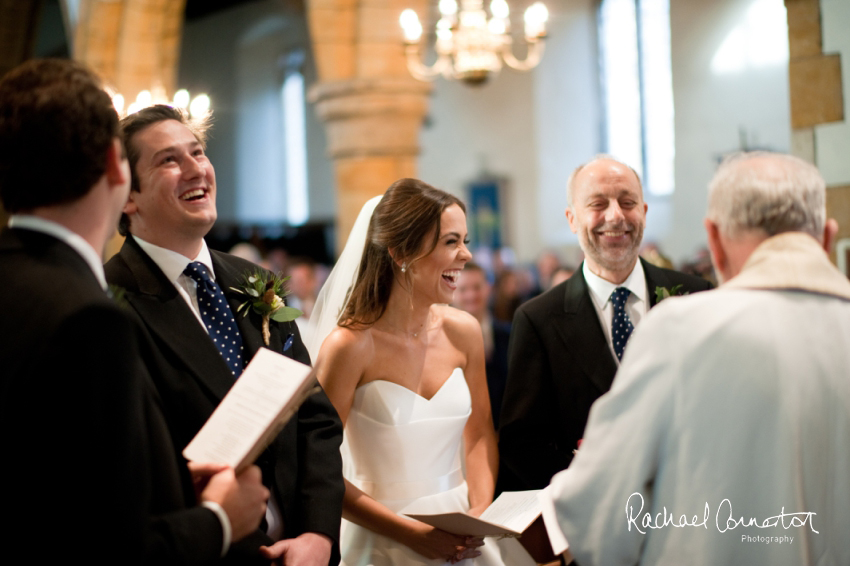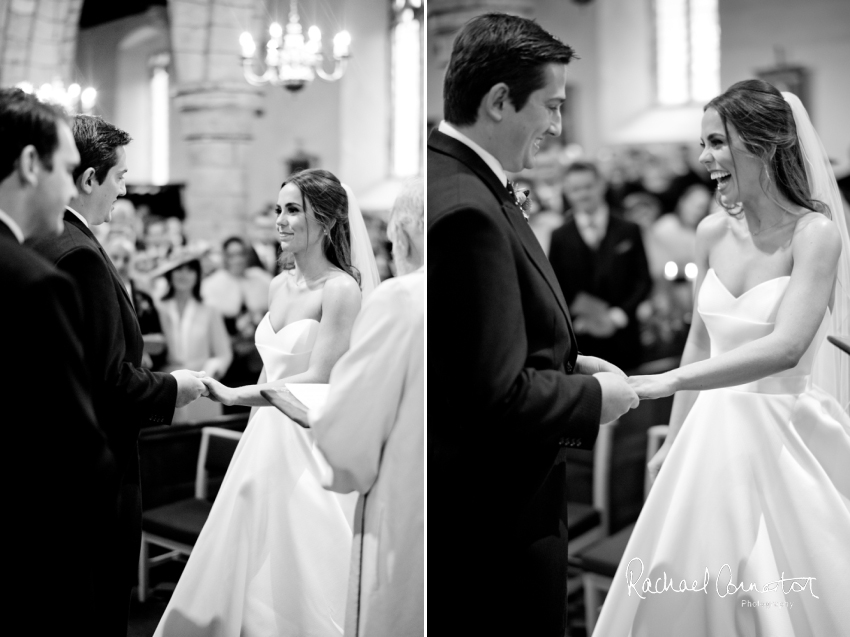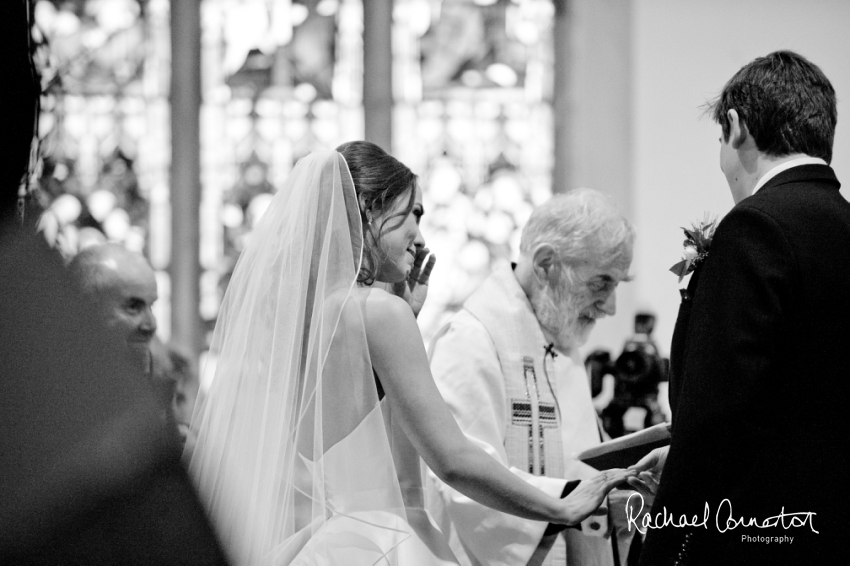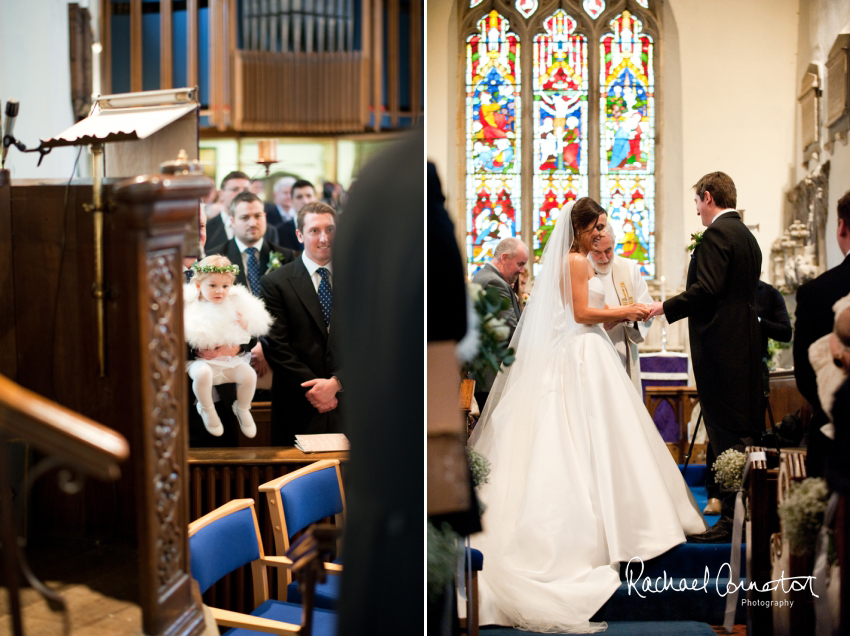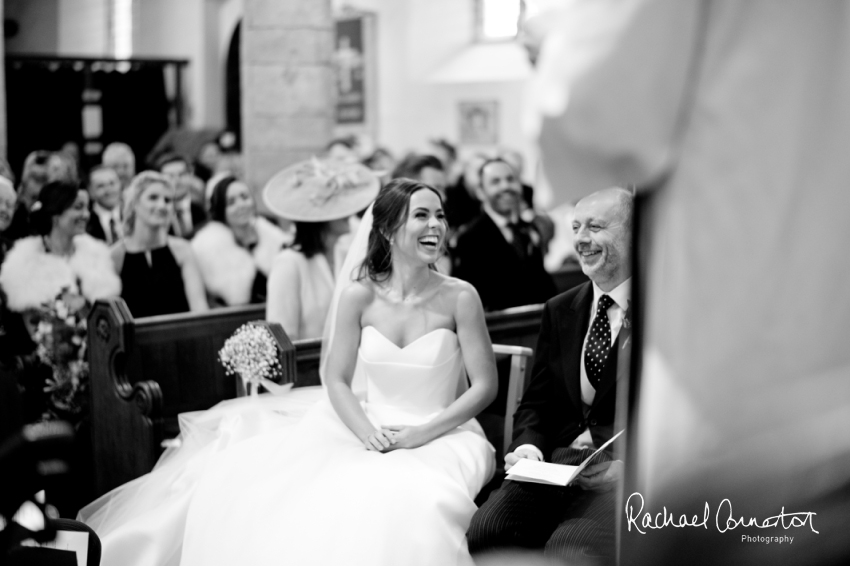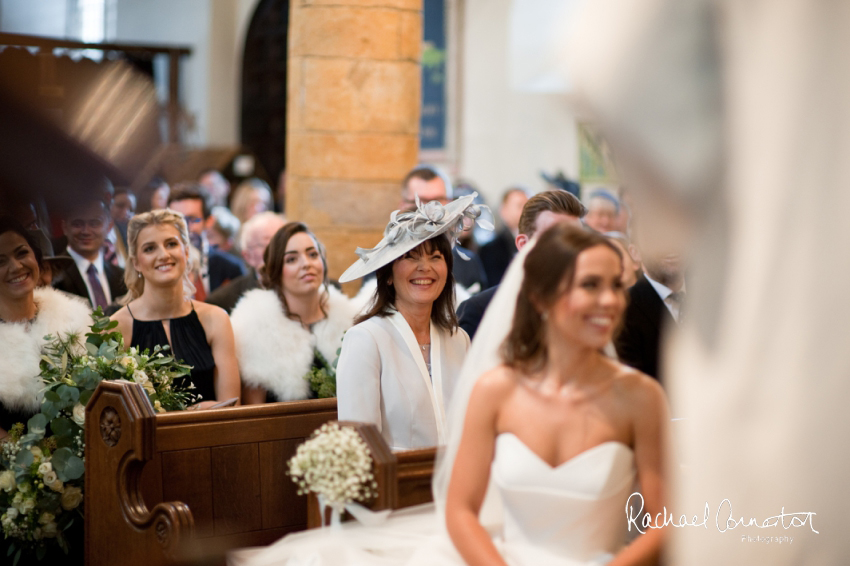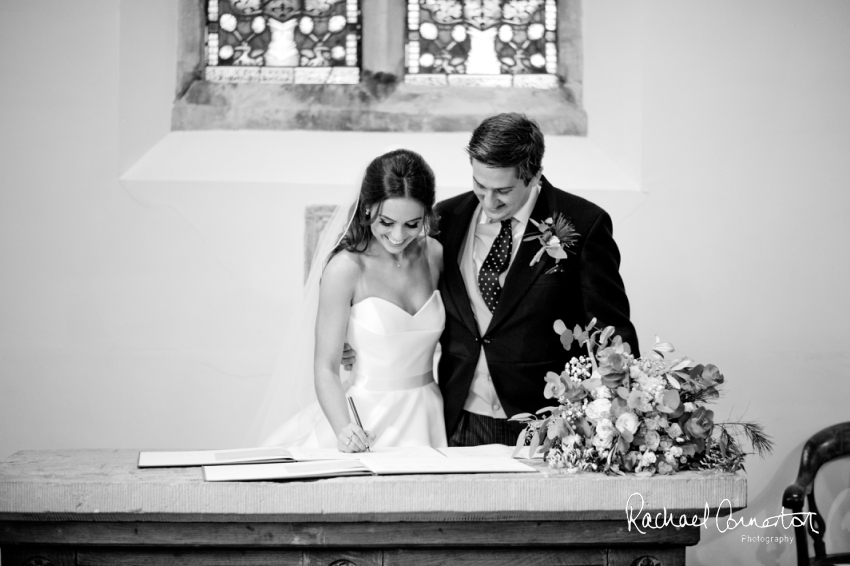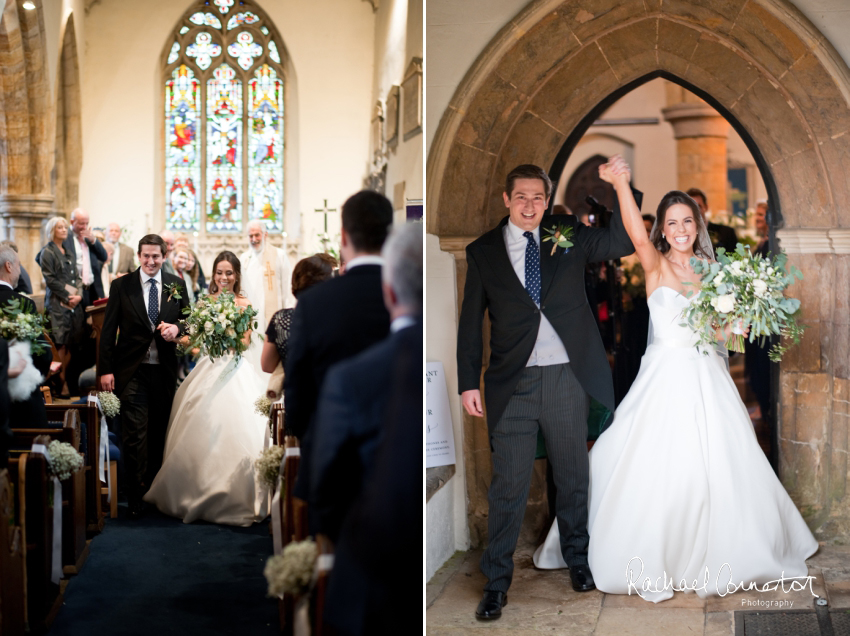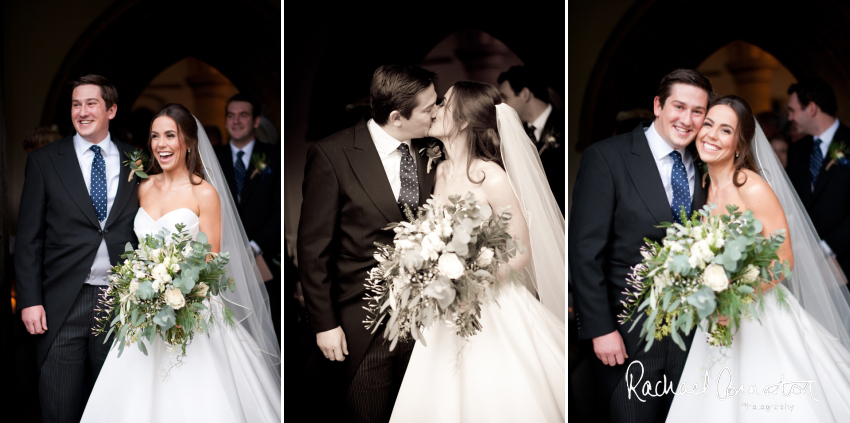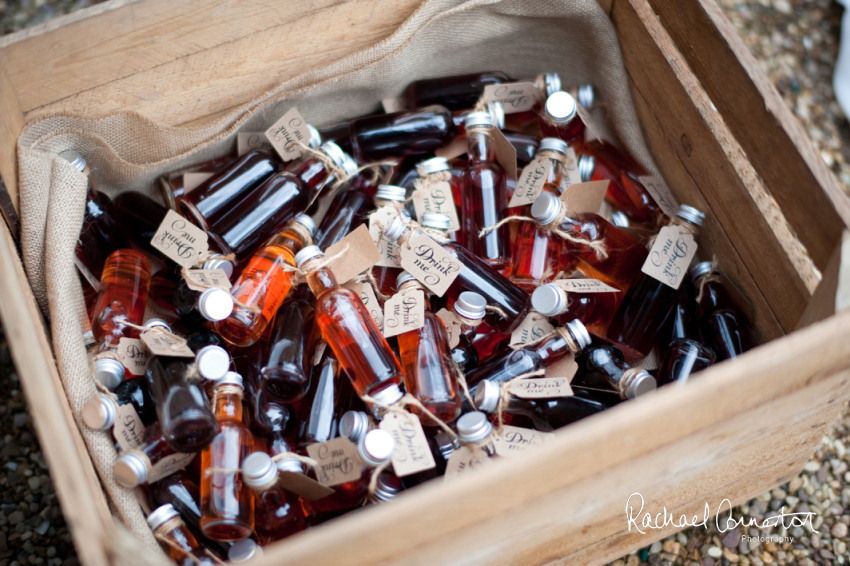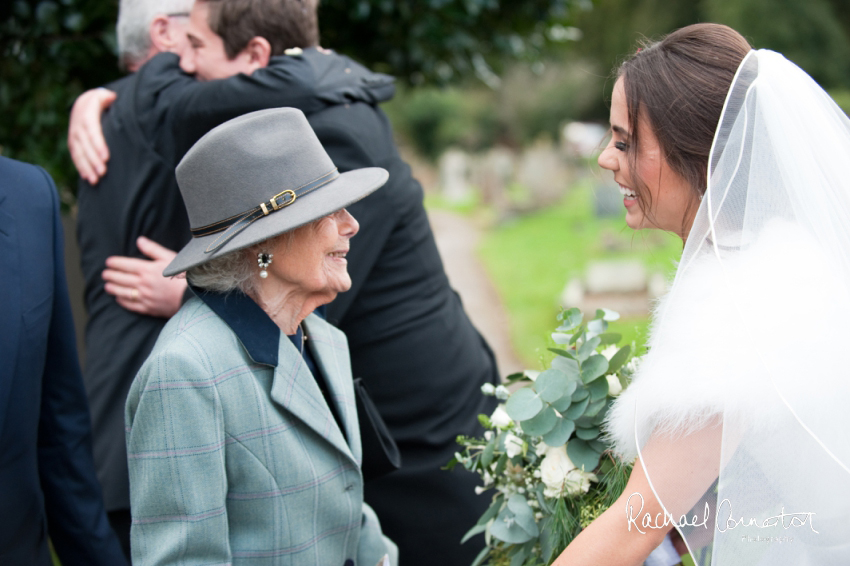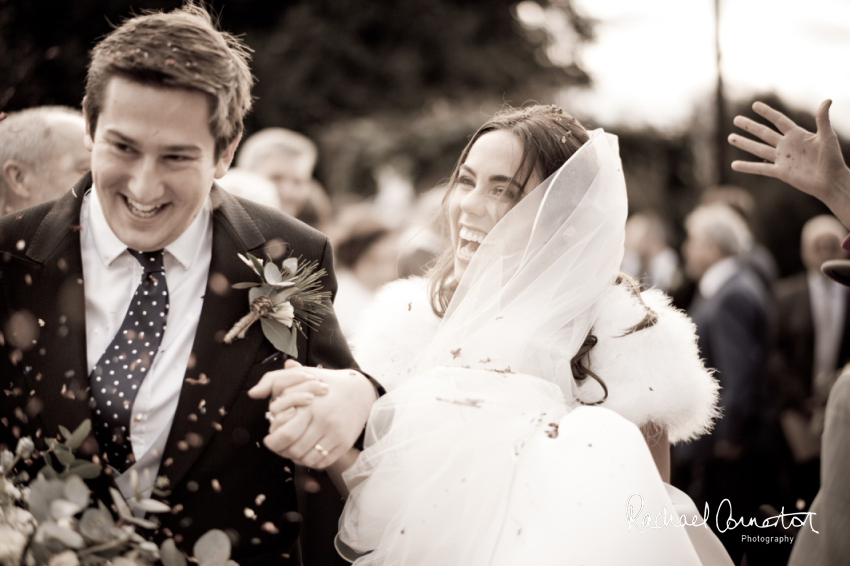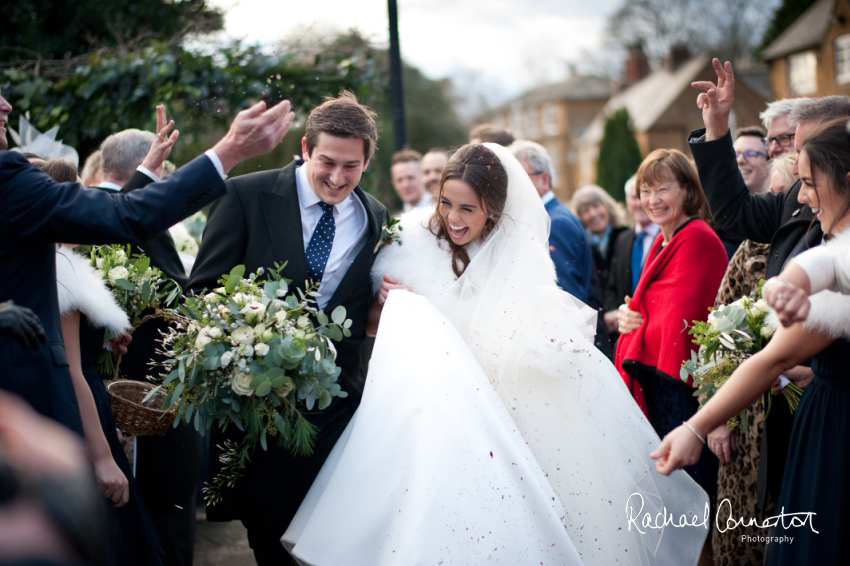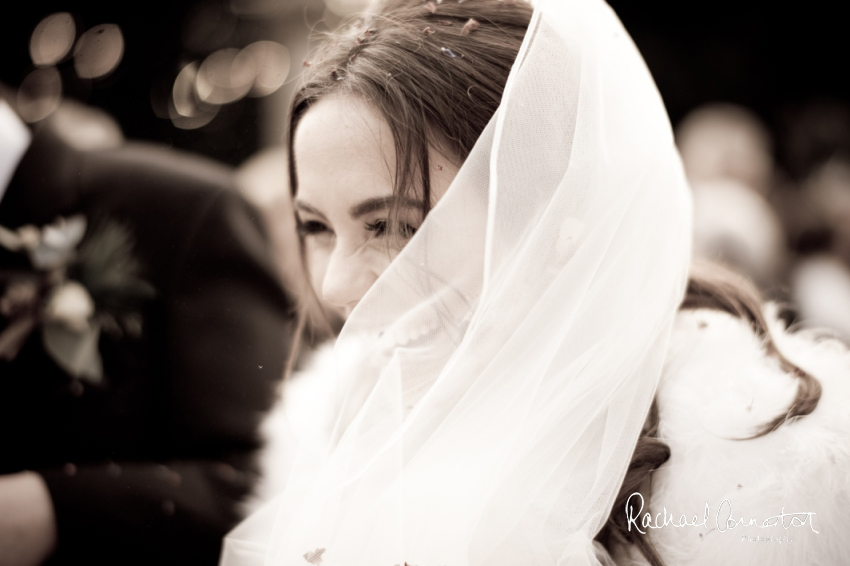 Then it was back to Rushton for a wonderfully cosy drinks reception, complete with mince-pies and mulled wine and, whilst Ian captured the relaxed buzz, I took a peek at that beautiful styling in parallel. I loved how Eloise had cleverly tied the elegantly understated styling in with the elegant styling of the stunning Orangery. There were hints of eucalyptus and navy introduced through the favours and place settings and the gold lettering, provided the perfect little a nod to Christmas.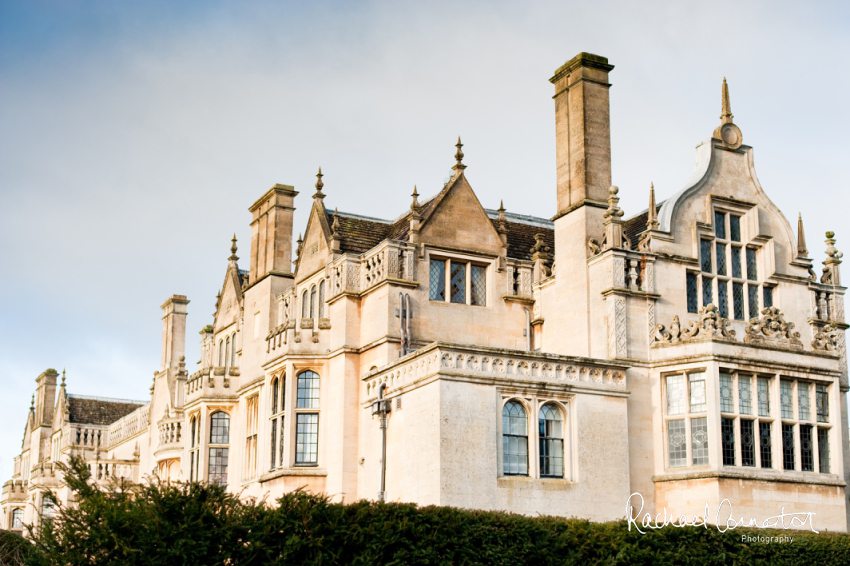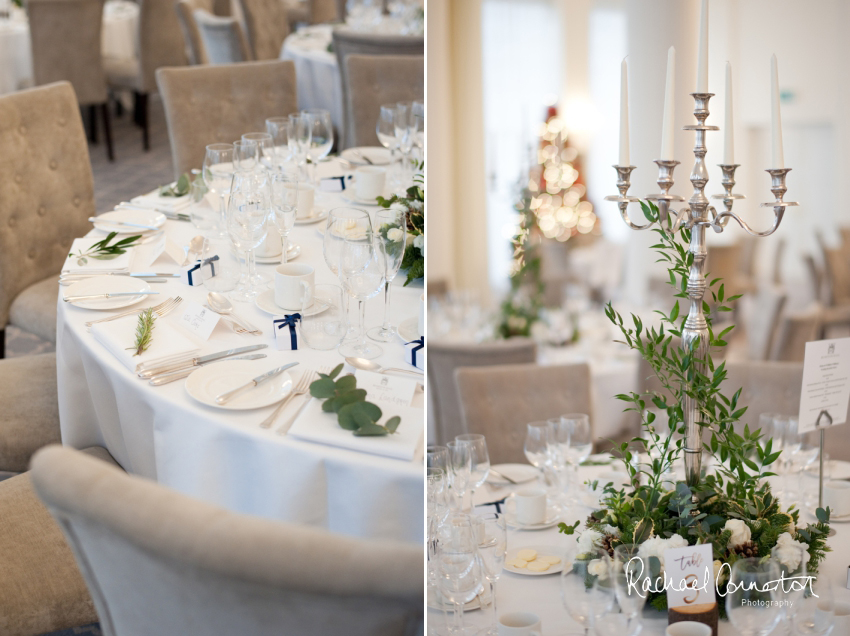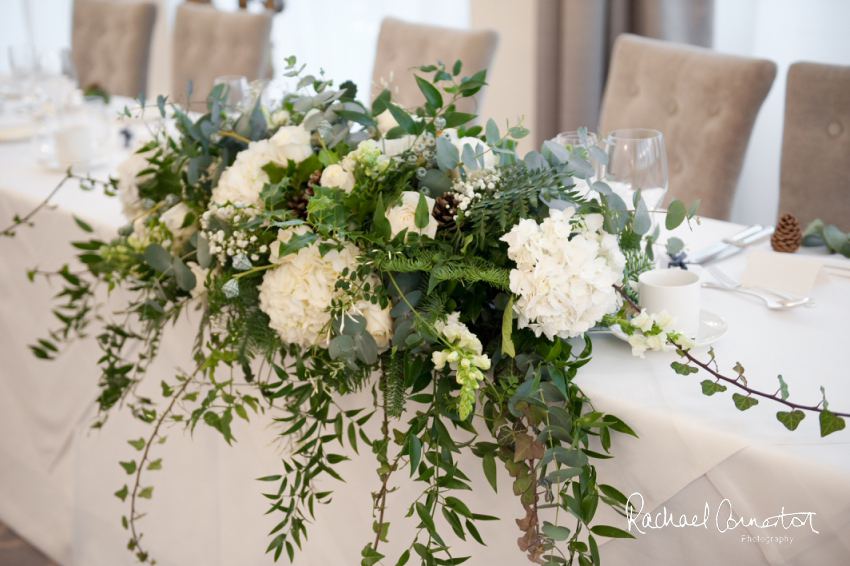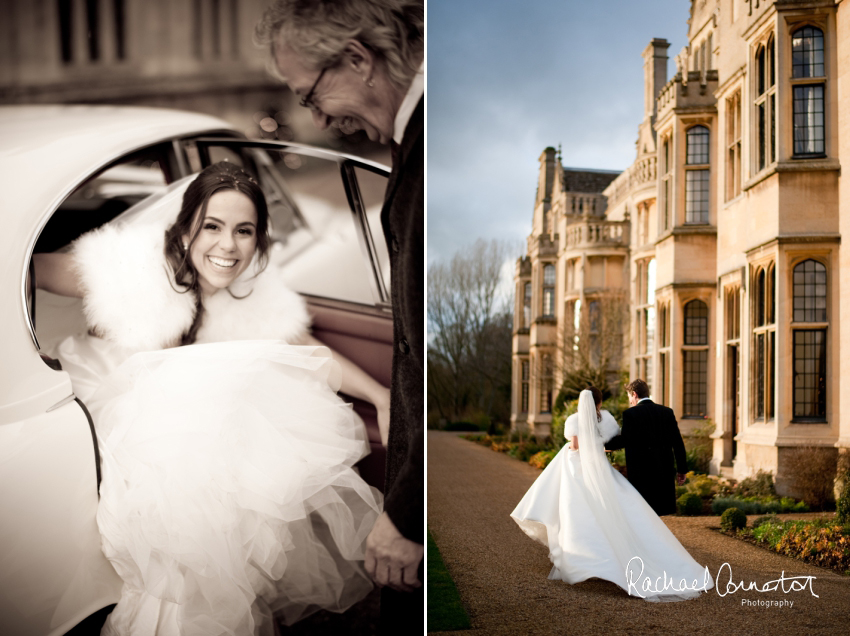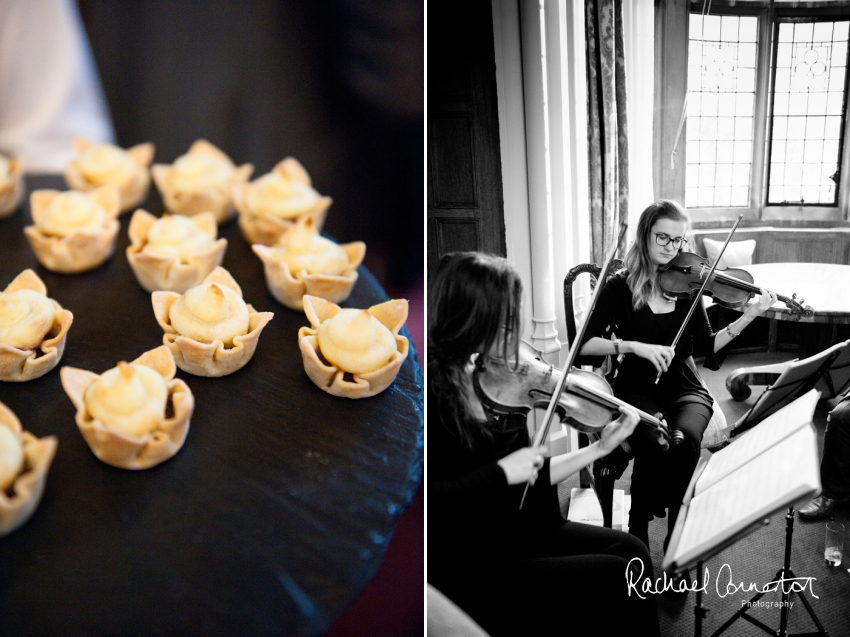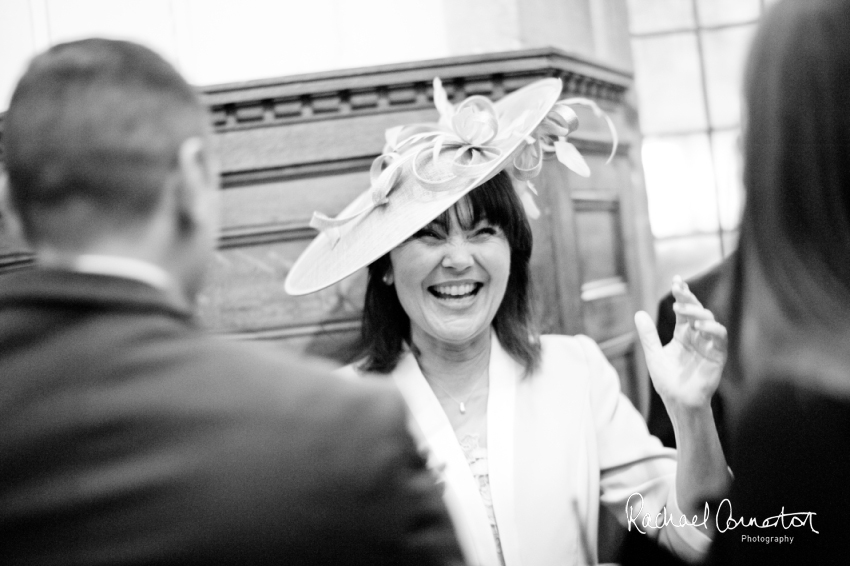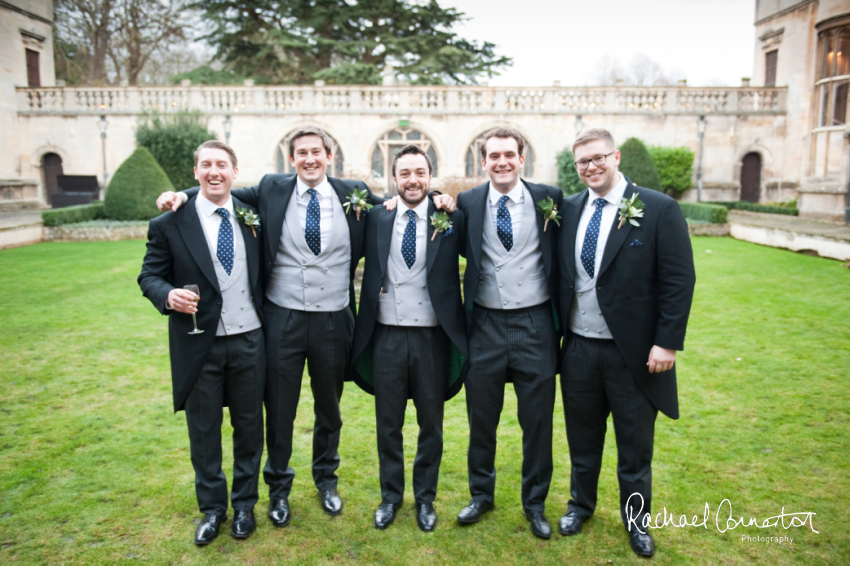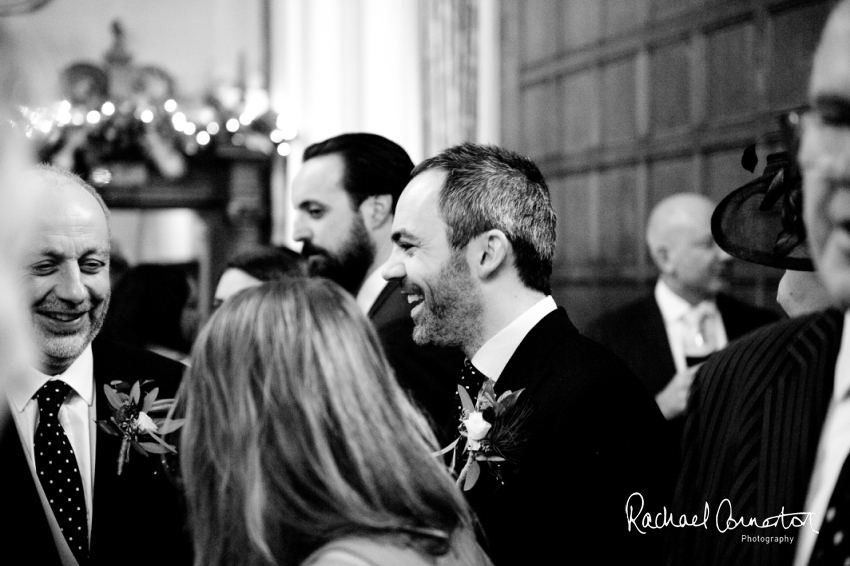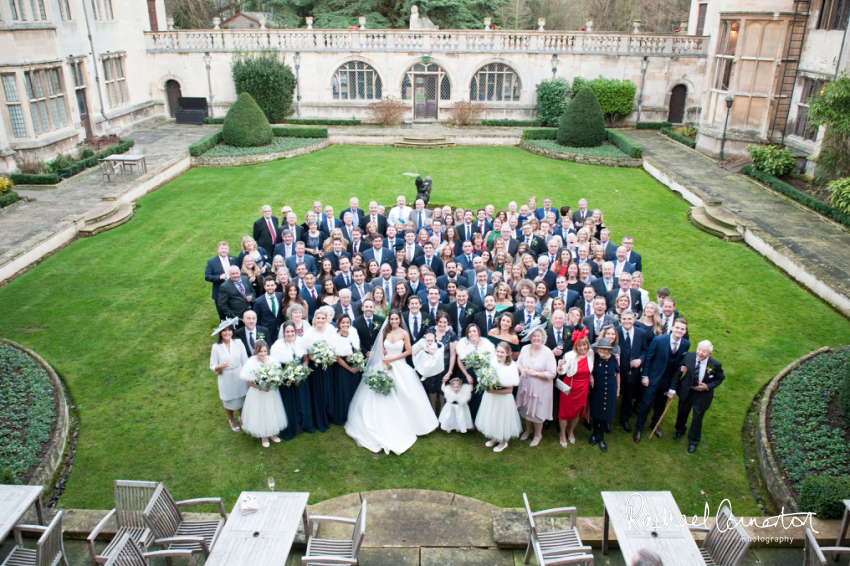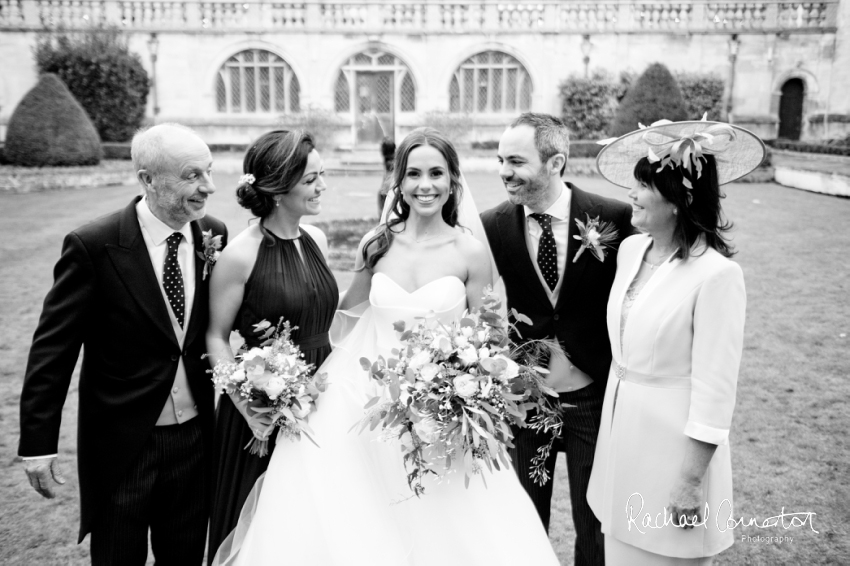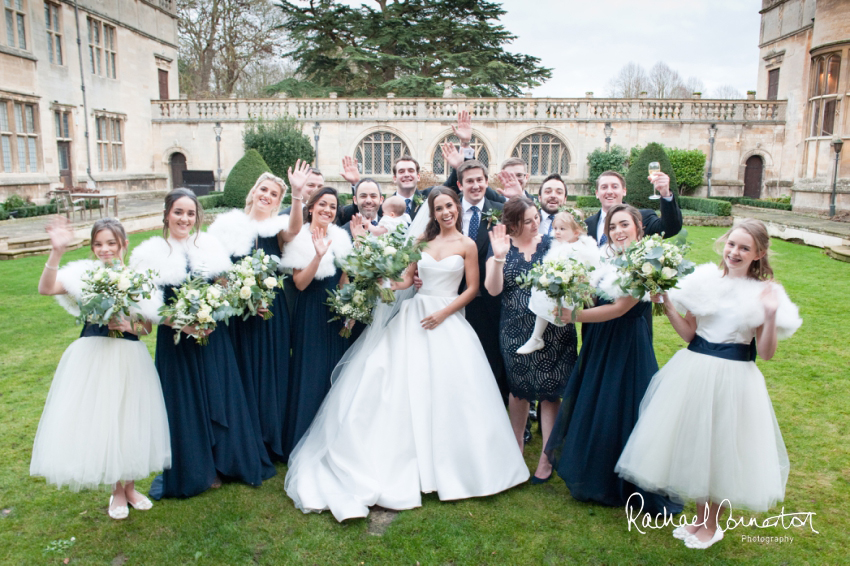 Before we knew it, it was time to take a fun-filled stroll with the new Mrs and Mrs Williams and I was in my element; soft winter sunshine, the beautiful backdrop of Rushton and the most perfect framing provided by Christmas decorations – what more could a photographer ask for? And these two had us in stitches again (more on that in a moment……)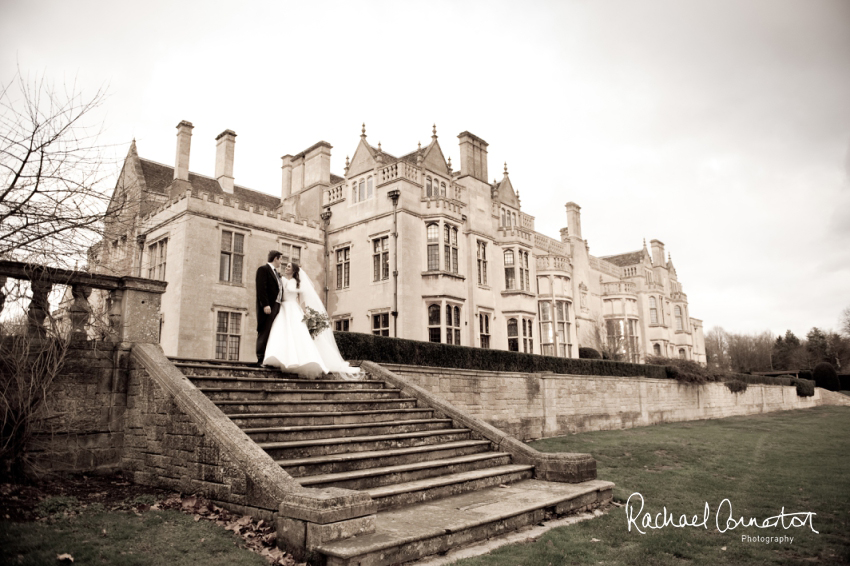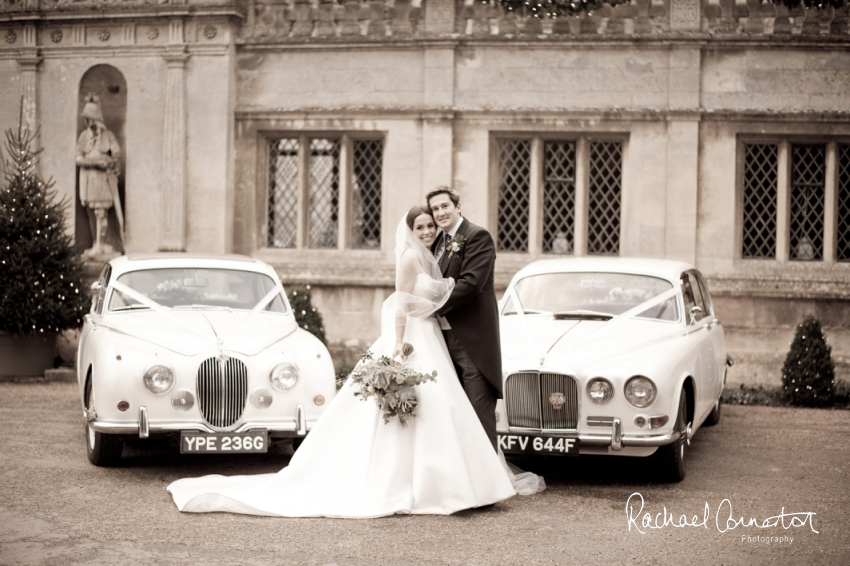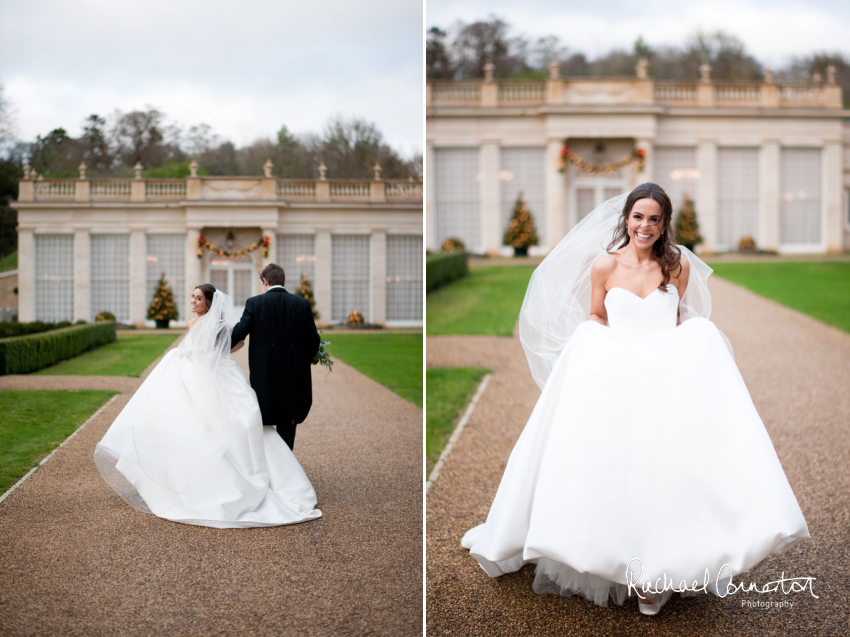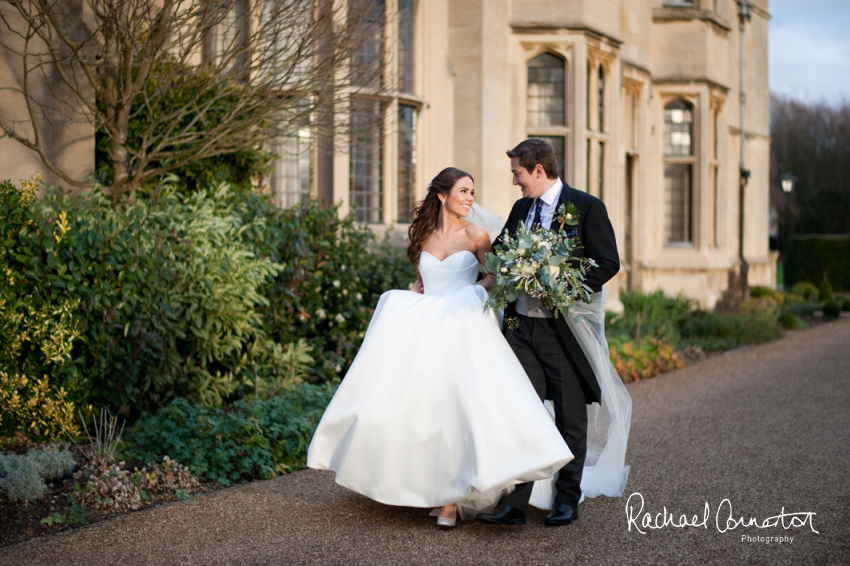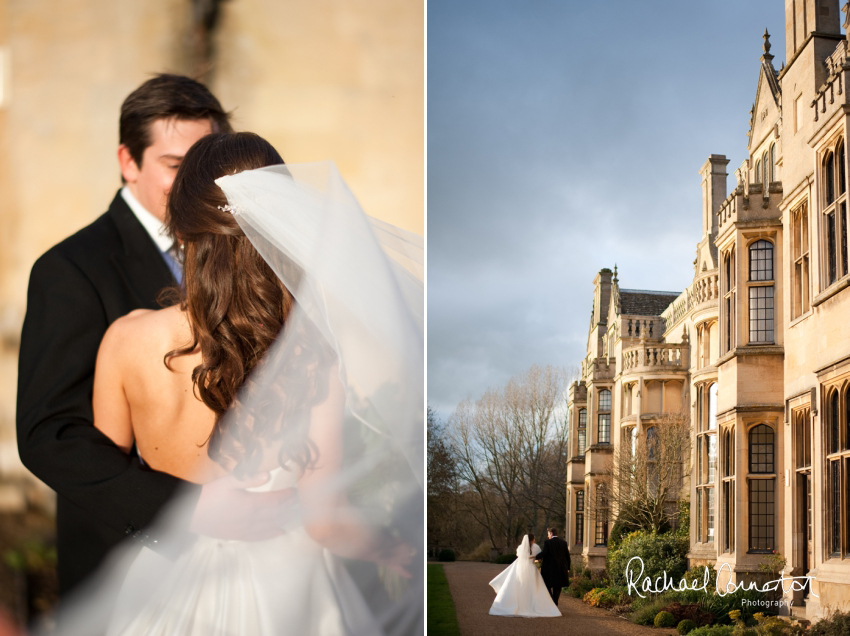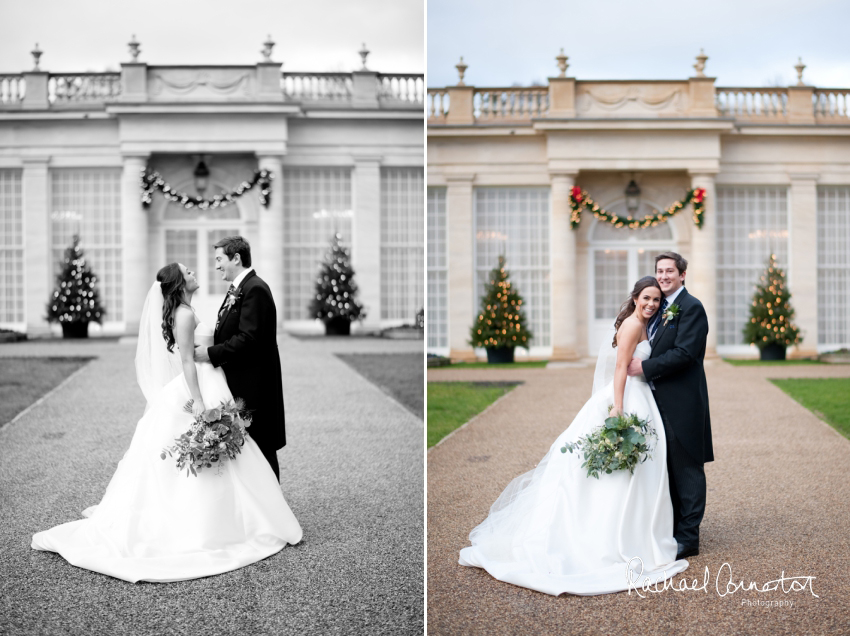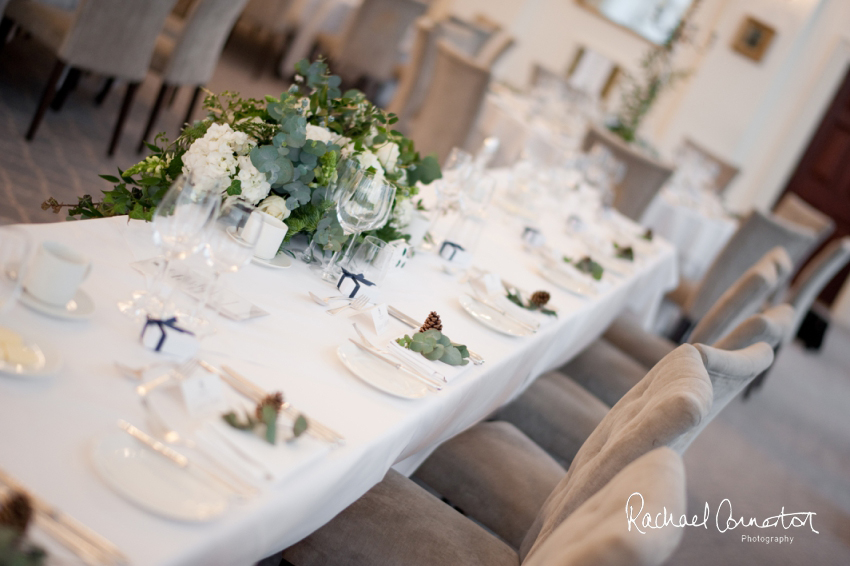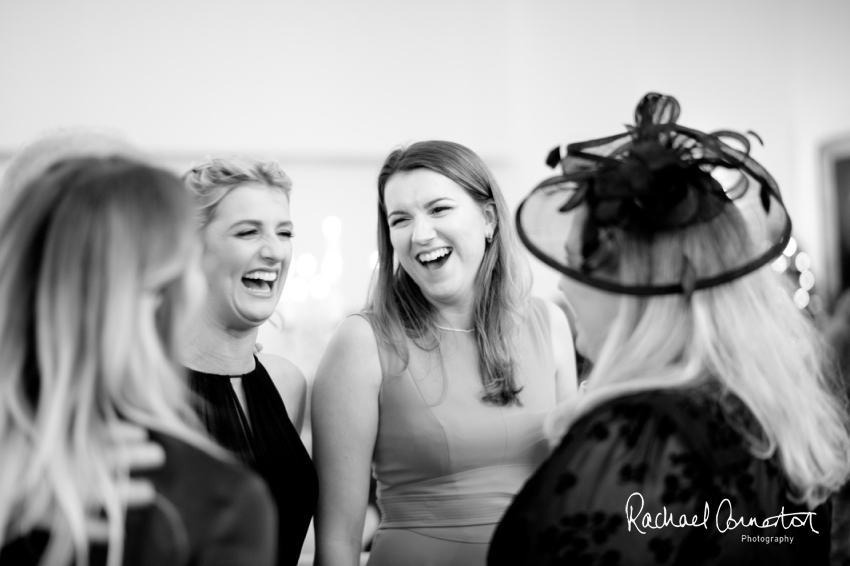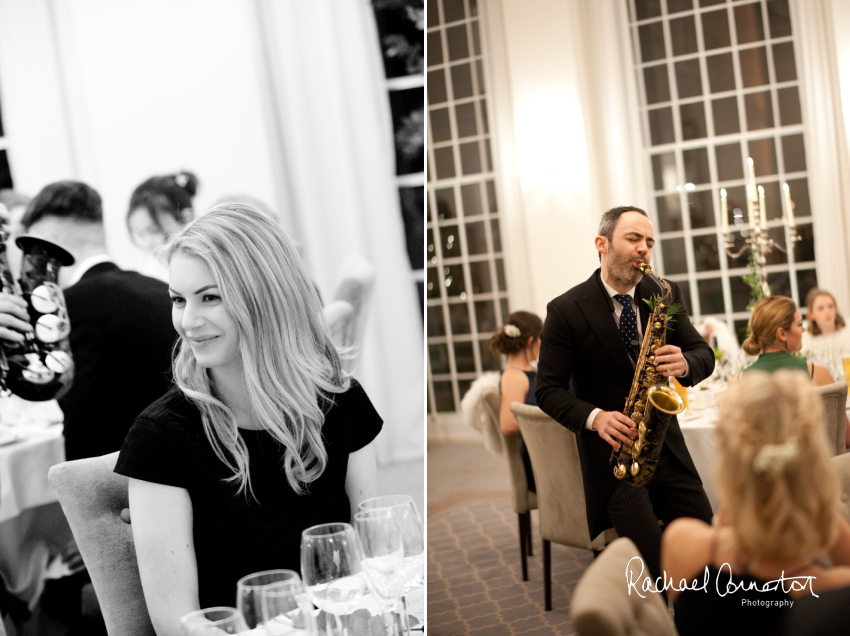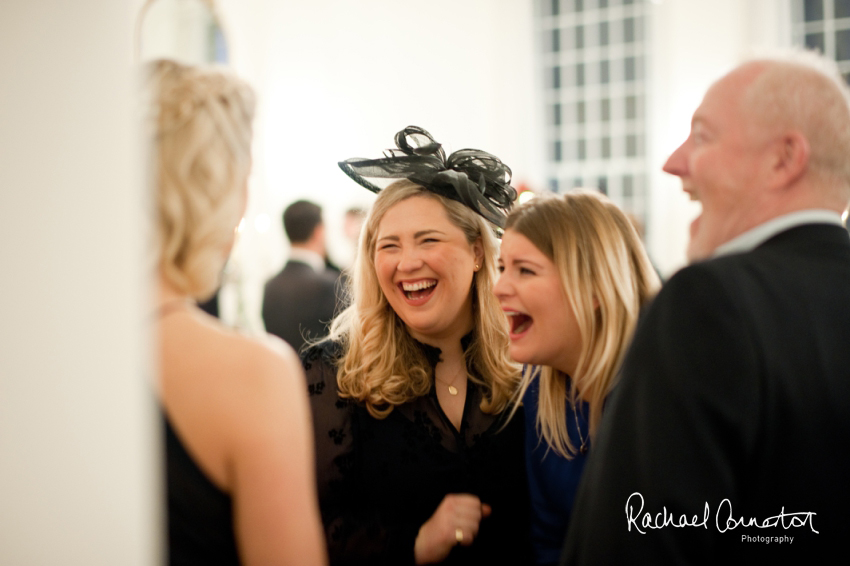 But first, I can't not mention Eloise's amazing brother on saxophone, the funniest speeches from the groomsmen (with just the right balance of cheekiness and emotion), the speech by Eloise's brilliantly elegant Grandma and the absolutely pulsing dancefloor after a beautiful first dance.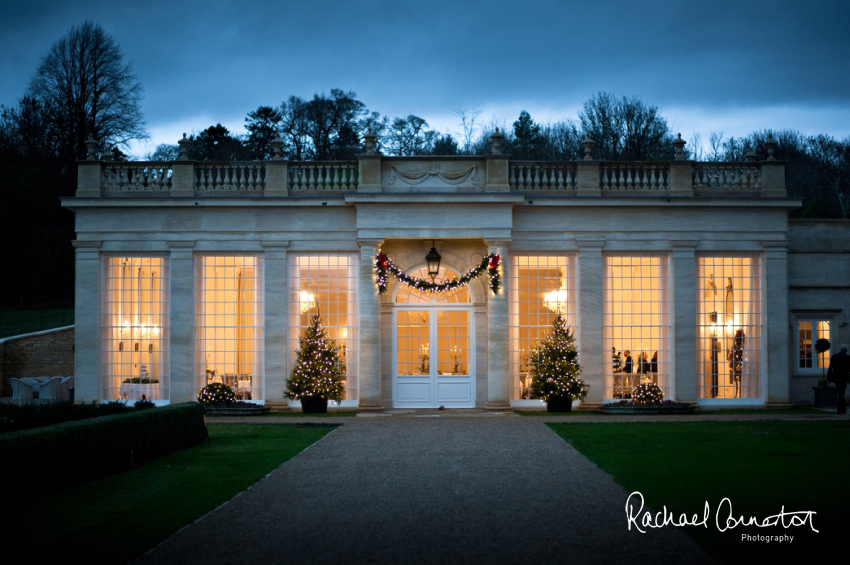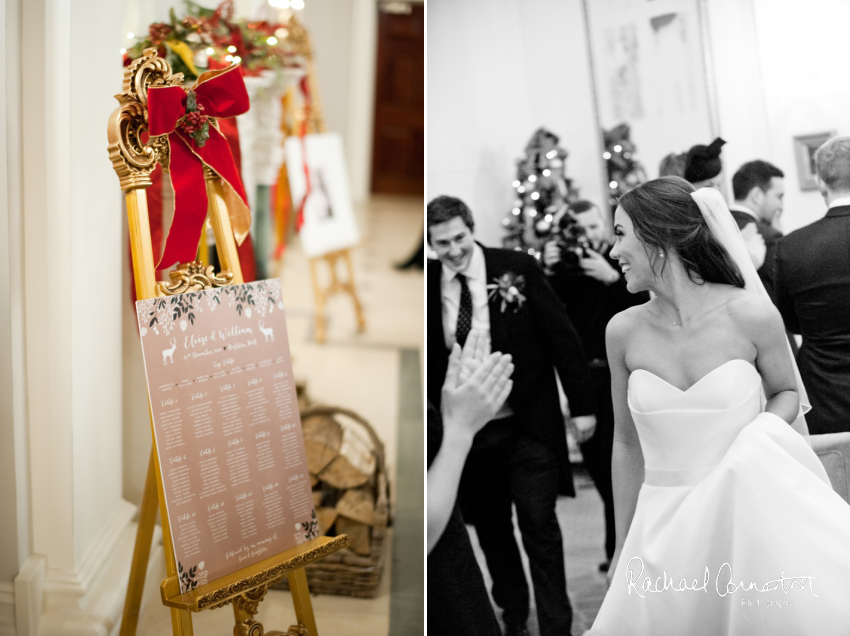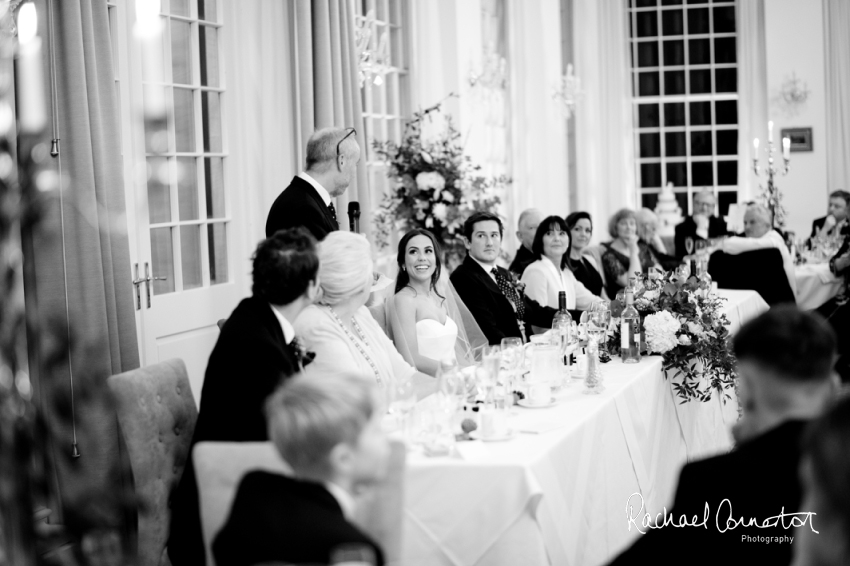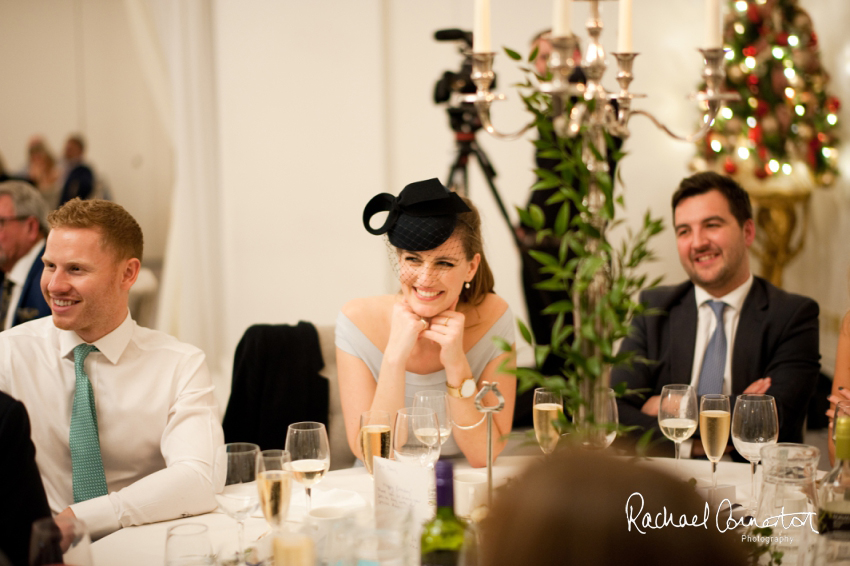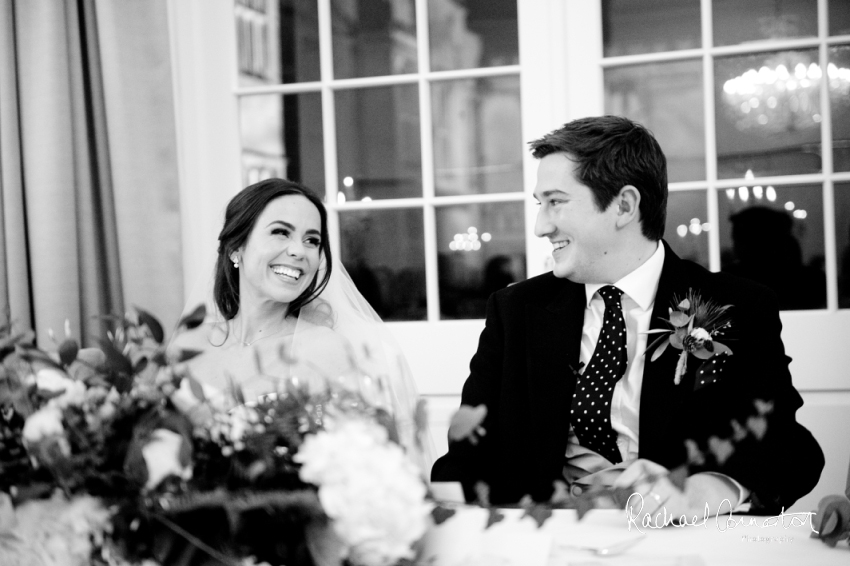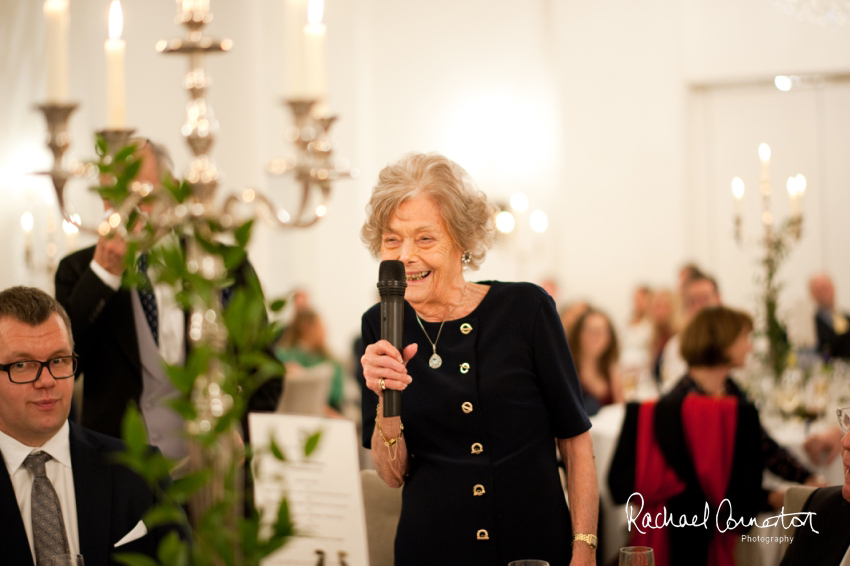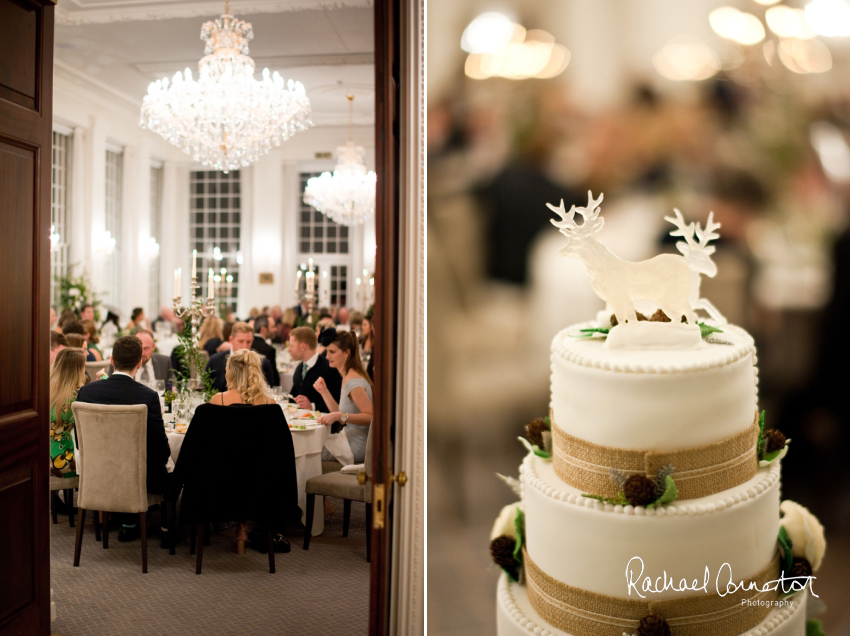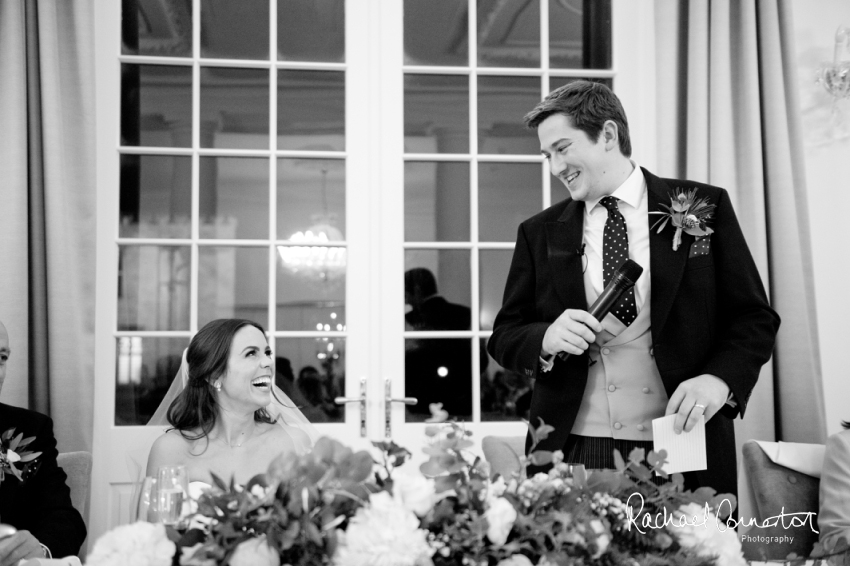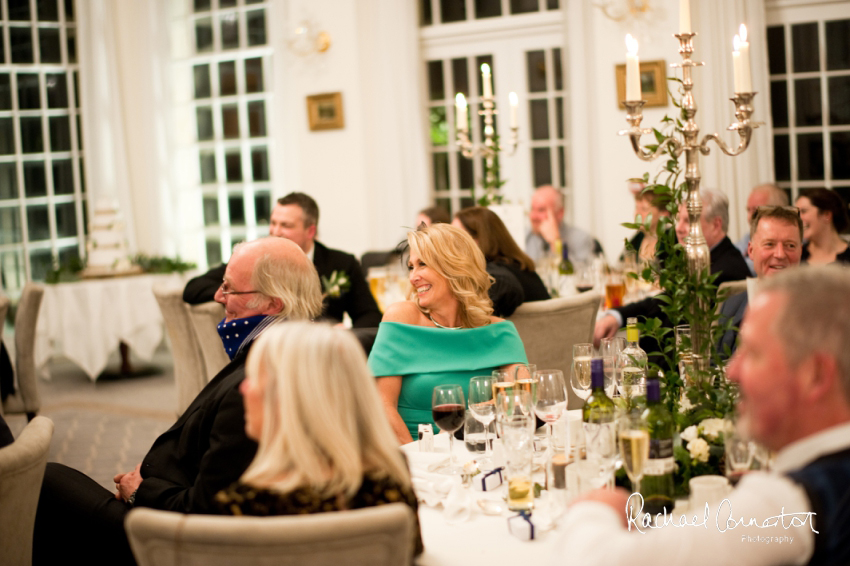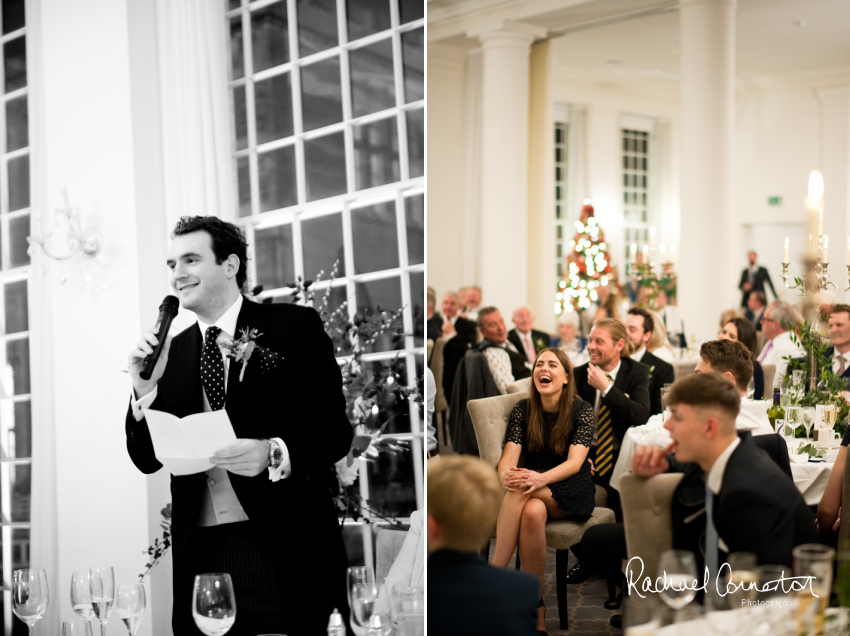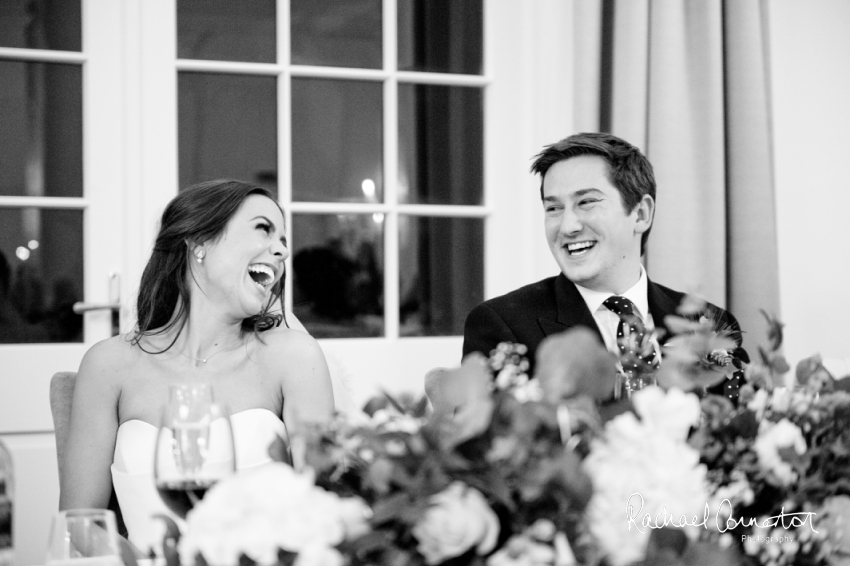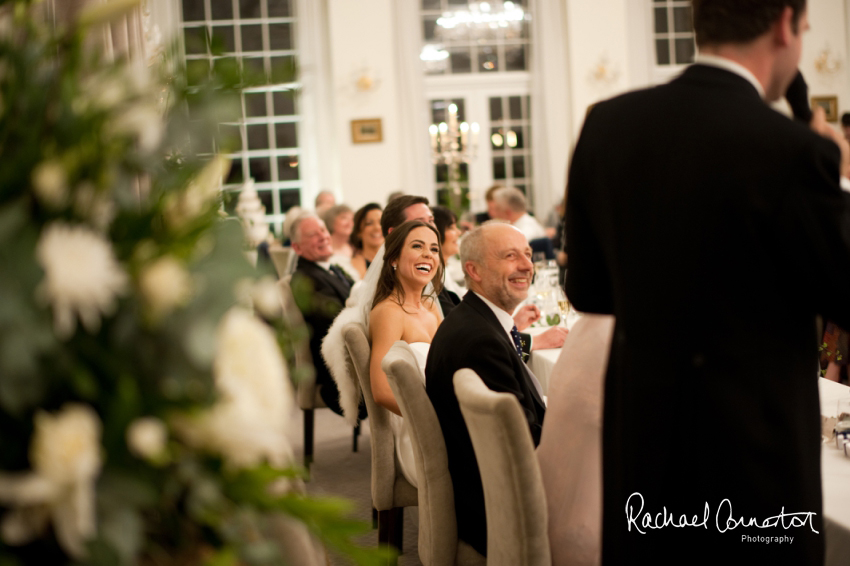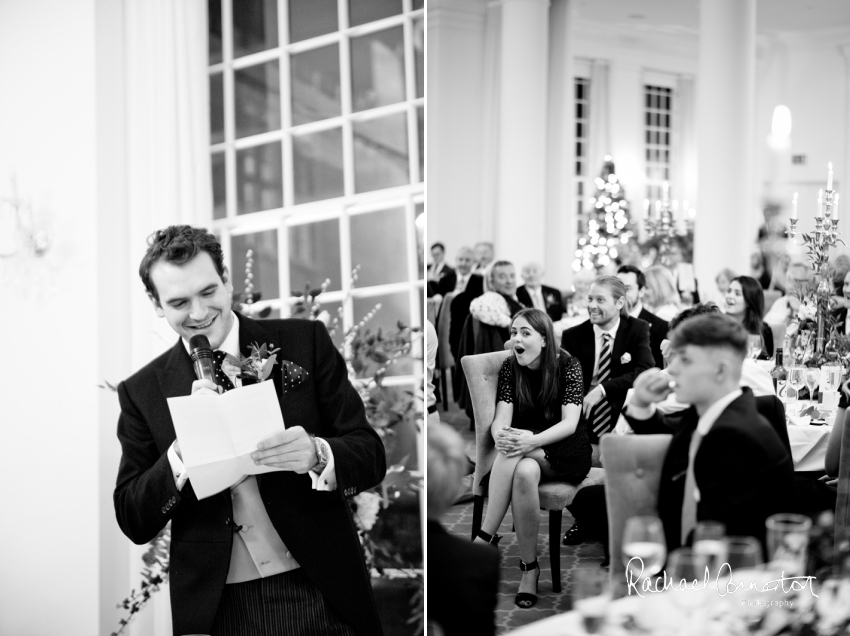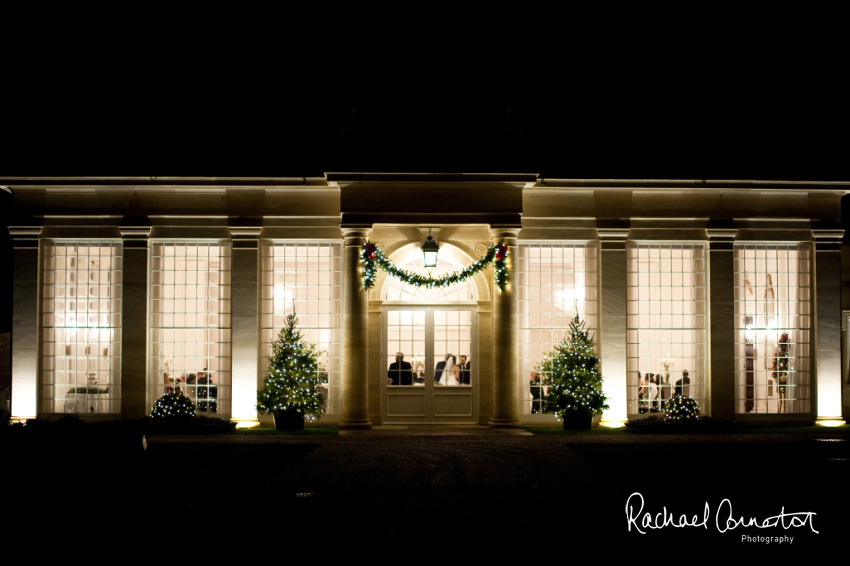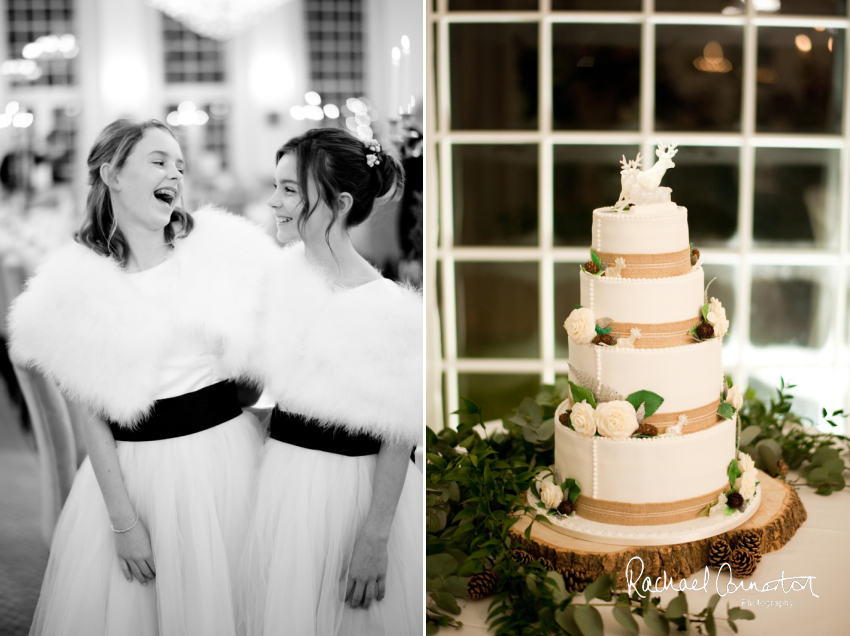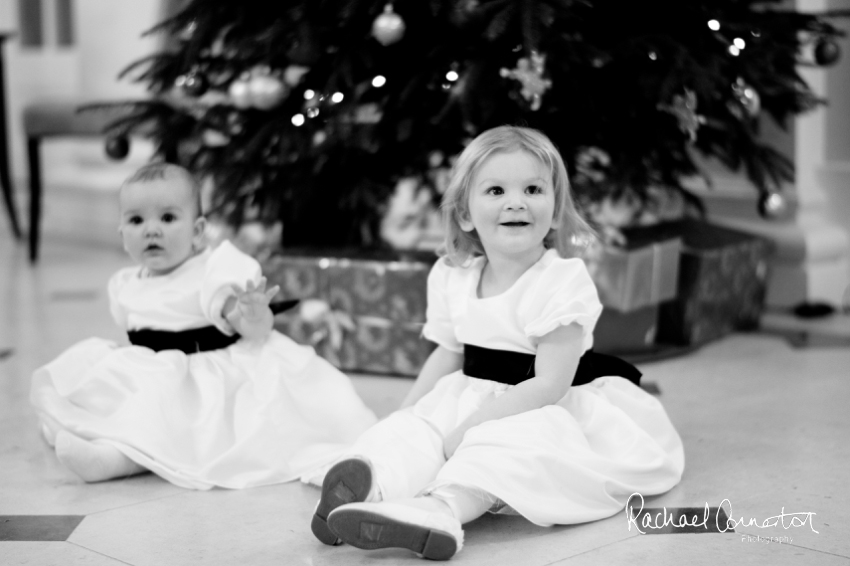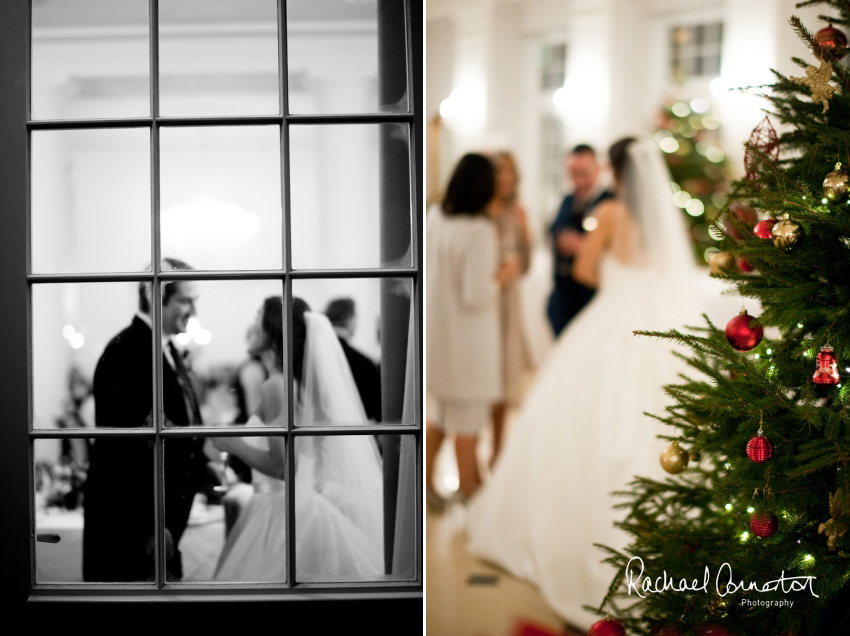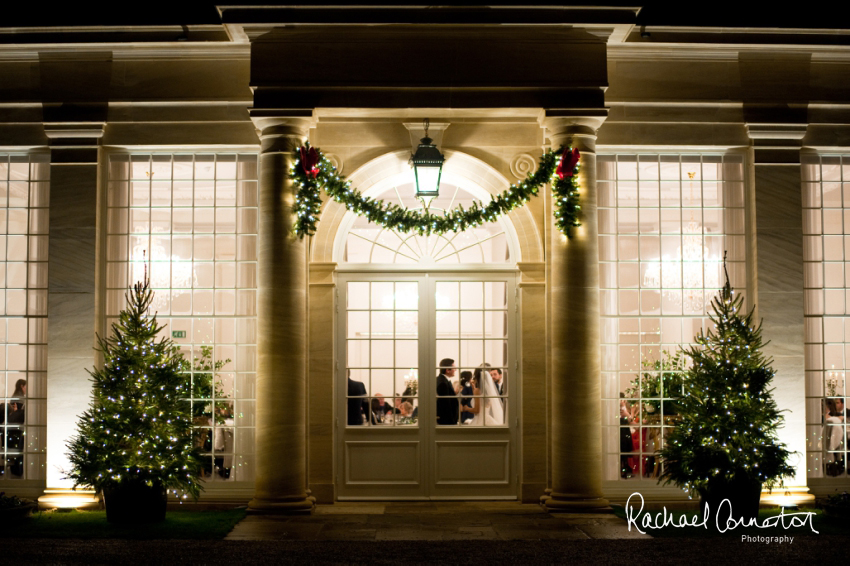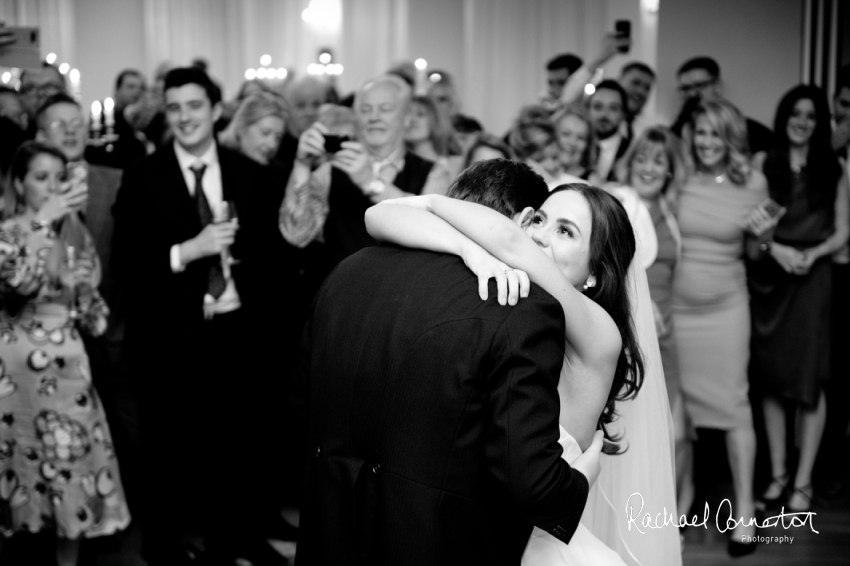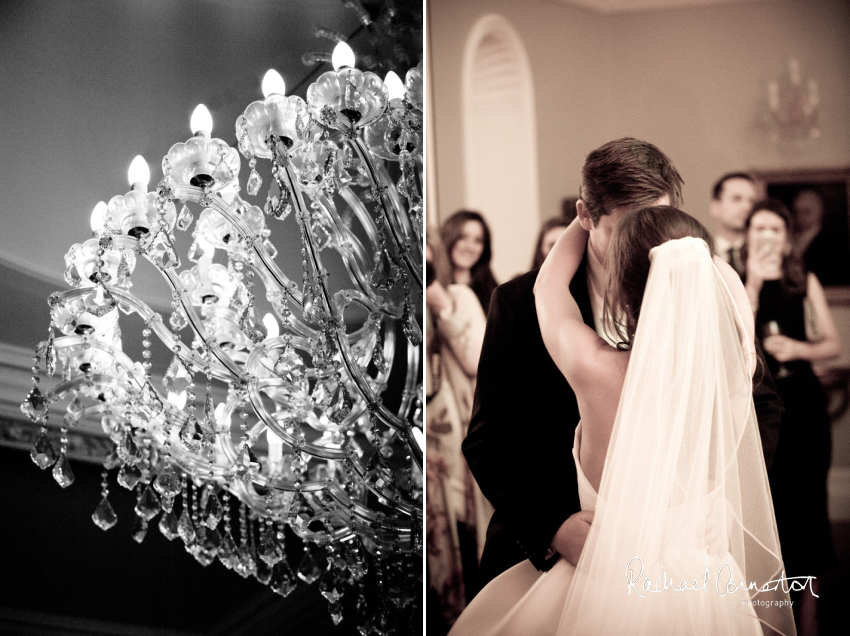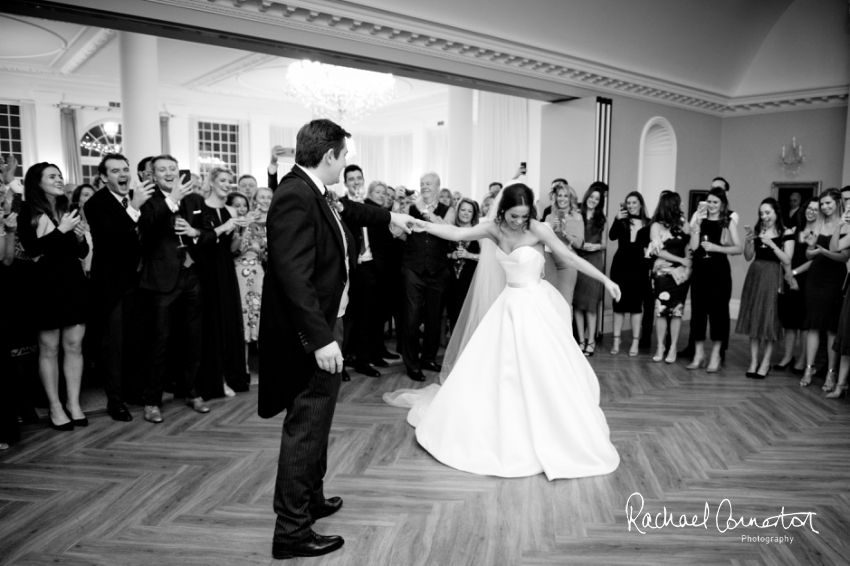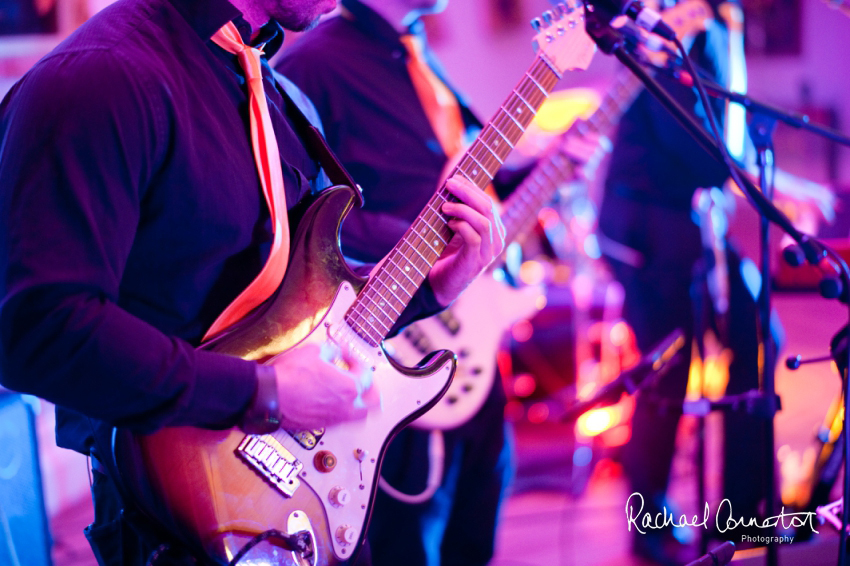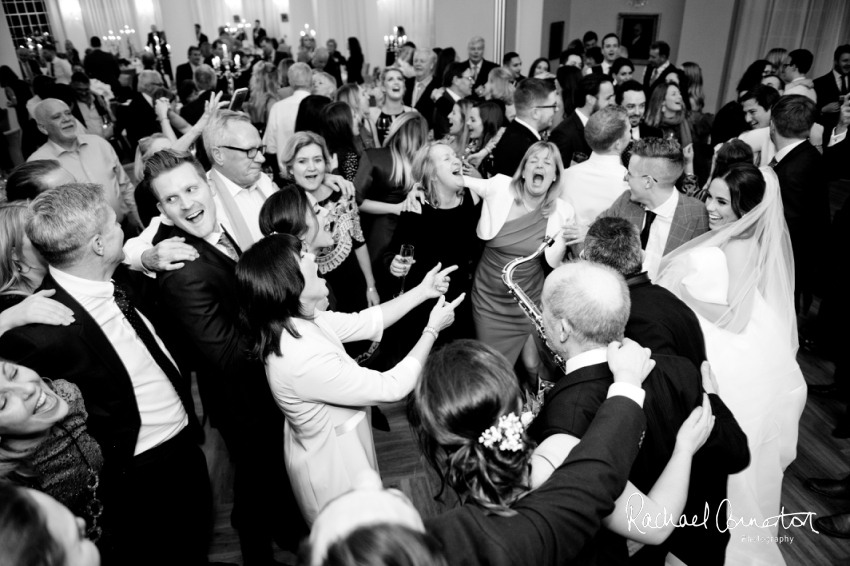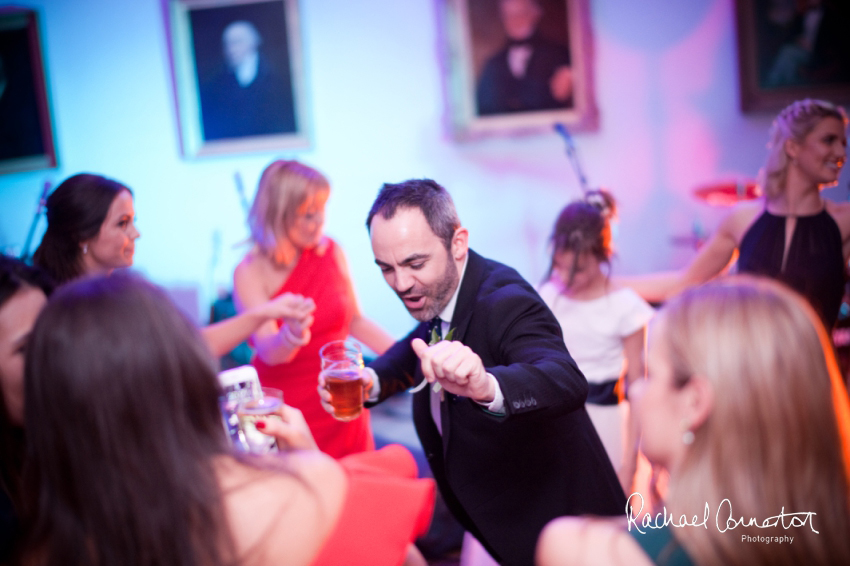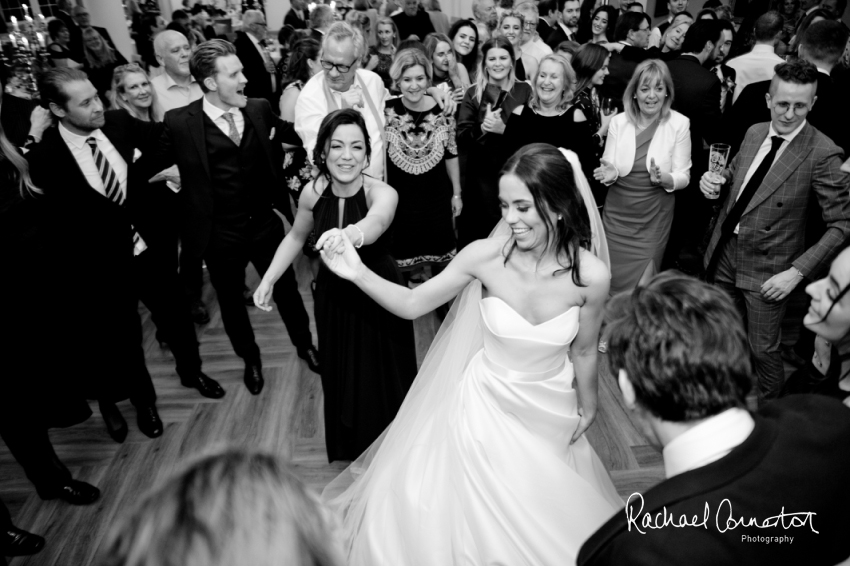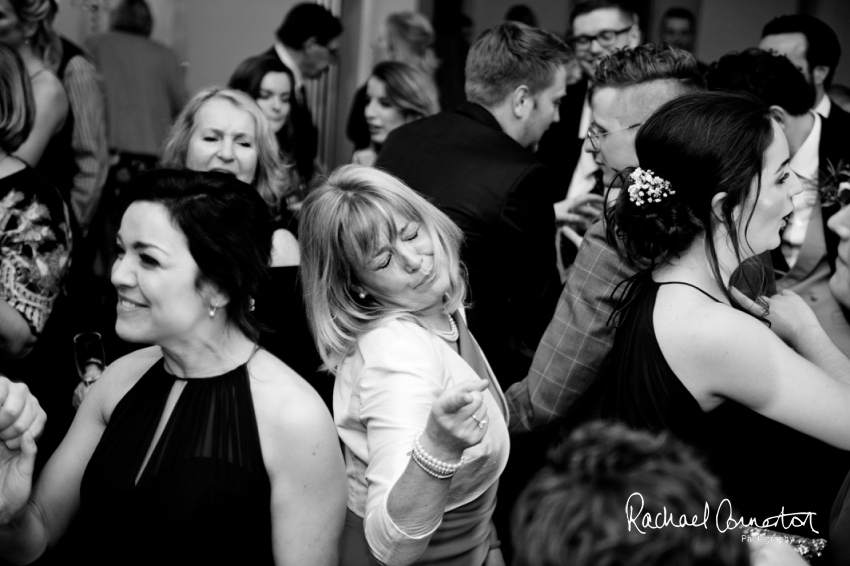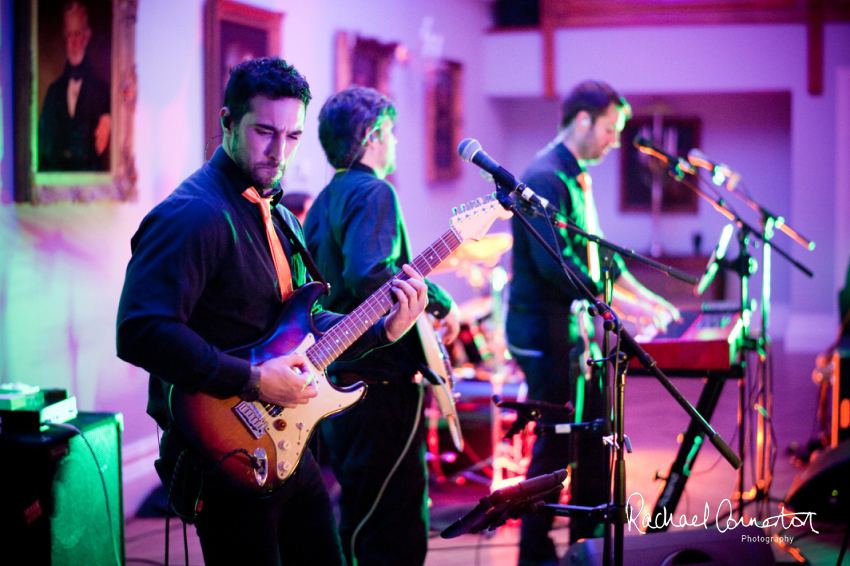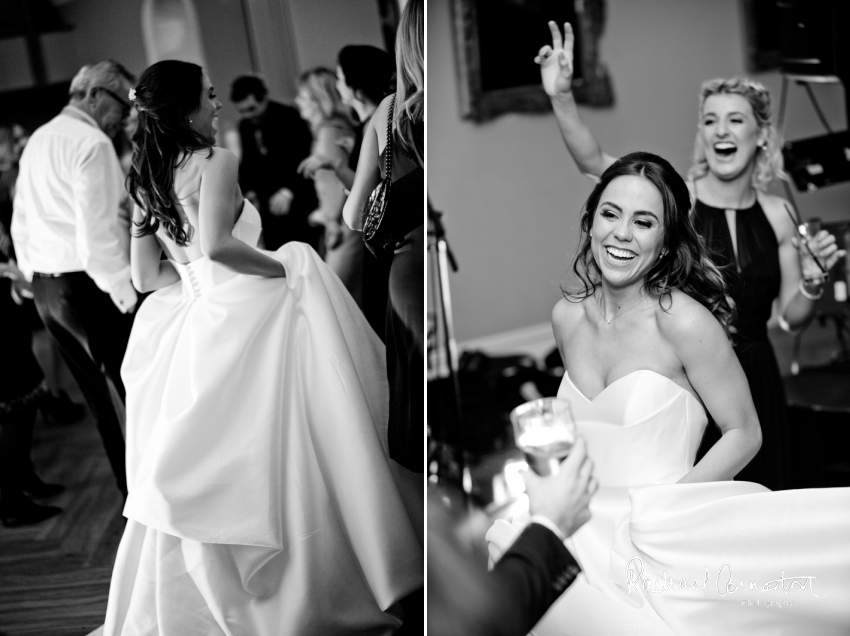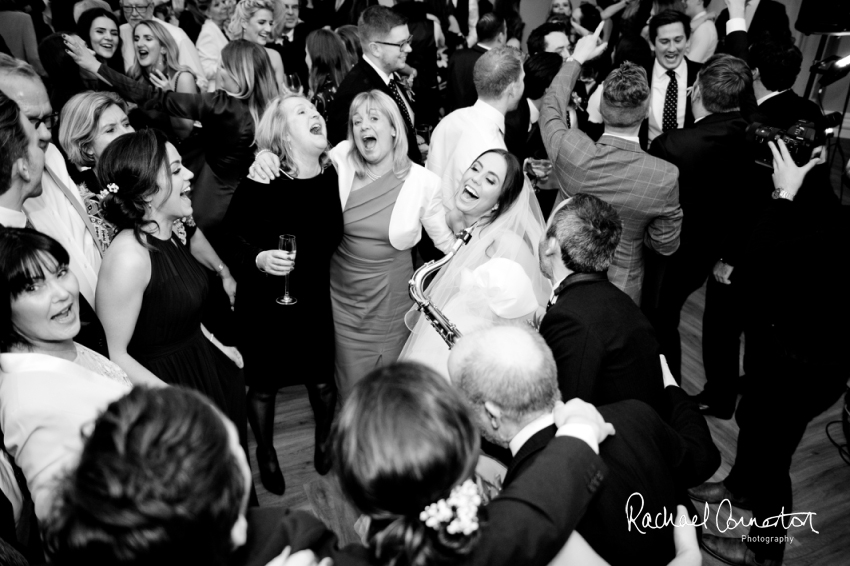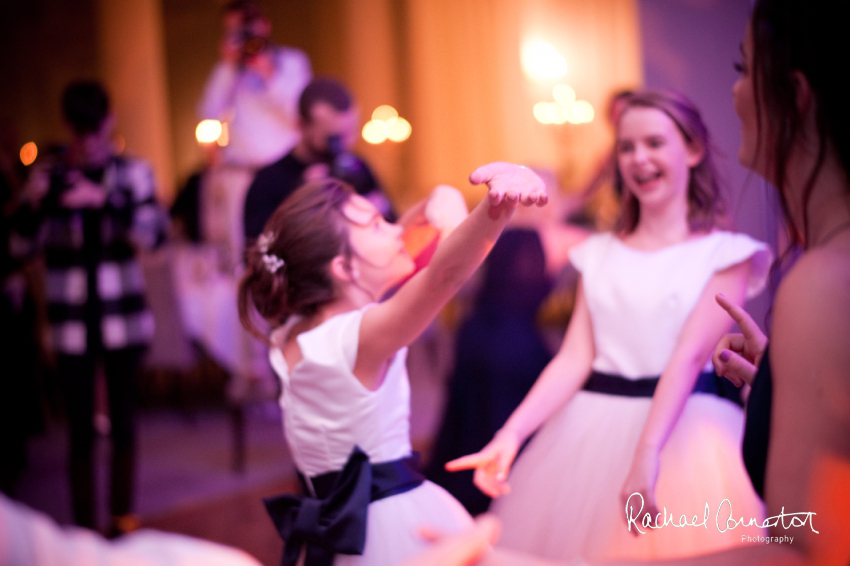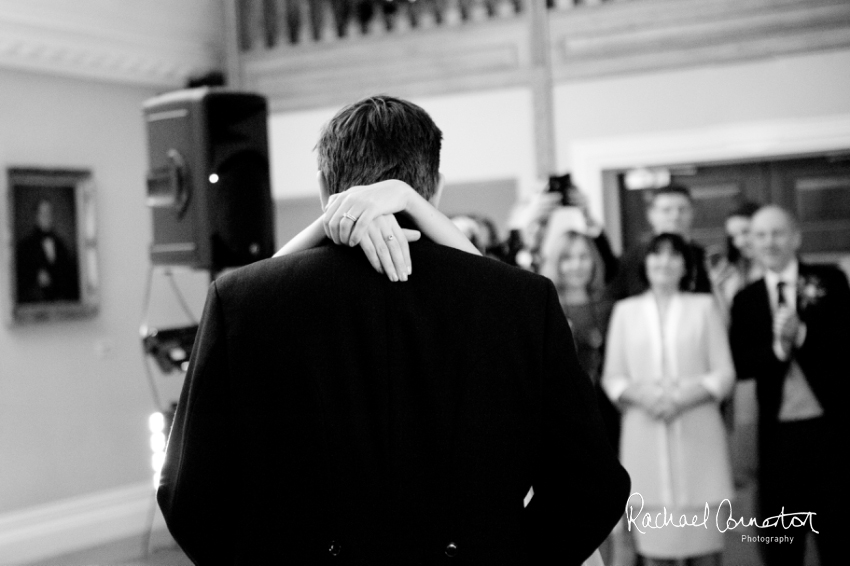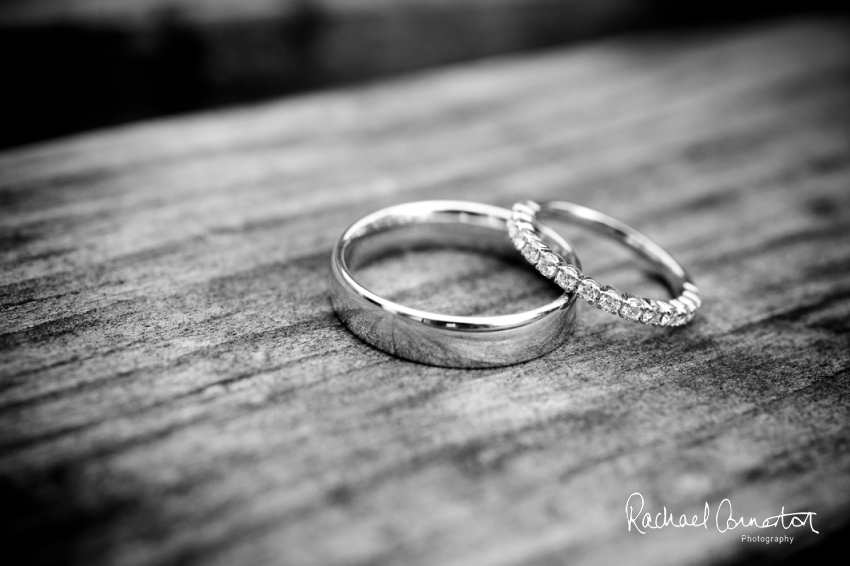 Now back to this utterly lovely pair…..I know I'm always supposed to say that Eloise and Will are made for each other, but they really are – the perfect blend of being best friends, with a sprinkle of cheekiness and a dash of romance (although I'm sure they'd deny all knowledge of the last part!). Thank you so much for inviting us to be part of your fun-packed, yet beautifully elegant day, it really was Christmas happiness personified and we loved every minute!